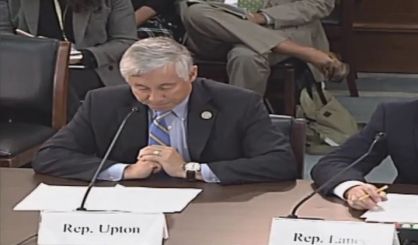 Congressman Fred Upton is going to push for funding to continue operations at Yucca Mountain as the U.S. House puts together spending plans this month. He tells WSJM News Yucca Mountain in Nevada has long been the choice of Congress for a nuclear waste repository.
"At the moment there is not the funding to continue to fund the Yucca Mountain site where we've already spent about $15 billion, and so I'm joining with a number of my colleagues to try to insert the appropriate money into the spending bill," Upton said.
Upton says spent nuclear fuel from power plants in Bridgman and Covert is being stored on site, which he thinks is too close to Lake Michigan. Yucca Mountain was designated in 1987 by Congress to be the resting place for spent nuclear fuel. However, it's never been put to use.