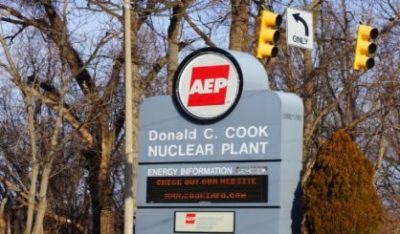 The duties of some of the most detail-oriented, safety minded engineers in the area were on display at the Silver Beach Center in St. Joseph Tuesday.
Resident inspectors from the federal Nuclear Regulatory Commission who oversee the safety efforts at Bridgman's Cook Nuclear Plant met with the public. One of them is John Ellegood, who has been at Cook for six-and-a-half years and tells us he enjoys being able to share what they do with people.
"It's very rewarding to interact with the public, teach them a little bit about what is done, a little bit about nuclear power, and how we function to keep nuclear power safe," Ellegood said.
The Cook plant is among the best-performing nuclear plants in the country according to the NRC inspectors. Ellegood says in his time at the facility, there have been no serious safety issues.
He and fellow inspector Tom Taylor gave demonstrations to people about how the nuclear power is produced and answered any questions people passing by had for several hours.