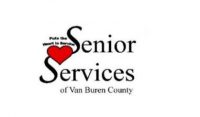 The senior population is the United States is growing rapidly and funding for senior services has not kept up. That's why one organization is seeking a millage increase this summer. Senior Services of Van Buren County Director Diane Rigozzi tells WSJM News she hopes voters will help out with funding at the ballot box in August.
"We're going for our renewal, which is 0.25," Rigozzi said. "We've been 0.25 for over 20 years, and we're serving over 5,000 seniors right now throughout the county. We're asking for an increase of 0.25 as well. That will be on the August ballot."
Four or five full-time employees are needed to do care management intensely to keep up with the seniors who need it. If voters approve the 0.25 mill increase, Senior Services of Van Buren County would have an additional $400,000 per year for in home care services.