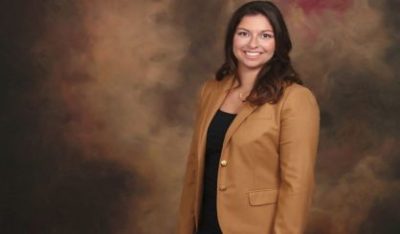 The field of candidates in the running for the Republican nomination in the Michigan House in the 79th District includes a Watervliet woman with a long family family history in Bainbridge Township. Pauline Wendzel tells WSJM News she's jumped into the race to replace state Representative Kim LaSata because she wants to promote conservative values and pursue growth. One priority is infrastructure.
"I want to focus on roads and internet and our bridges," Wendzel said. "We have some of the worst roads in the country here in Michigan, and I want to help find a solution and be sure we are getting our fair funding from the state, our fair share down here."
Wendzel is currently the product brand development manager at Coloma Frozen Foods. She's previously worked at the North Berrien Historical Museum and as the assistant deputy clerk of Bainbridge Township.
"One of my goals for running is I want to make southwest Michigan a place that people can come back to and raise their families and grow up close to their families like I'm doing," Wendzel said.
Wendzell tells us her priorities also include continuing development in education and vocational training and protecting the region's agricultural heritage. The primary will be on August 7.