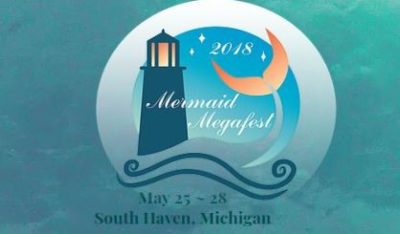 If you're a fan of mermaids, then you'll want to be in South Haven this Memorial Day weekend. Set for May 25 through May 28 is the first ever Mermaid MegaFest. Organizer Brad Carrier tells WSJM News it kicks off Friday the 25th with a series of guest speakers who will address freshwater preservation. Then there's the fun stuff for the rest of the weekend.
"It is foremost a celebration of mythical aquatic creatures, just trying to have a fun time, but equally, we're trying to deliver a message of freshwater preservation," Carrier said.
On Saturday the 26th there will be a world record attempt at the south pier. They're hoping to break the record for most people dressed as mermaids in one place.
"We think it will be a sight to behold, if you can imagine 500 to 900 mermaids sitting along the pier," Carrier said.
Carrier tells us they need to have 300 mermaids to break the record, and 500 have signed up. Other Mermaid MegaFest events will include a siren ball, a boat parade, a beach clean-up, and a pirate street fair. Find out all you need to know at MermaidMegaFest.com.