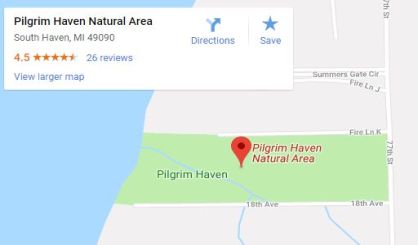 Set for this month is the grand opening of the new Pilgrim Haven Natural Area near South Haven. Southwest Michigan Land Conservancy President Peter Ter Louw tells WSJM News the 27 acre parcel of land along Lake Michigan was donated to the organization in 2011.
"Basically, over the last six or seven years we've been improving the ecology and protecting the dunes, and we had certain things that we needed to do before we could open it up," Ter Louw sais.
That includes clearing out old structures. The Southwest Michigan Land Conservancy has teamed up with the South Haven Area Recreation Authority to manage the Pilgrim Haven Natural Area. It features woodland and a beach with some access accommodations now added. The area is located along 77th Street and 17th Avenue, and the grand opening will be Saturday, May 12. Access to the public will be free.
You can learn more about the new preserve right here. You can also watch the below video.