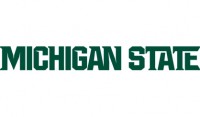 The Michigan House inquiry into the Larry Nassar sex abuse scandal has led to the introduction of legislation intended to protect Michigan students. House leaders on Wednesday announced the package which includes tougher child pornography penalties and penalties for those who fail to report abuse. State Representative Kim LaSata told us more.
"What my bill does is requires schools to teach in 11th and 12 grades certain things that will keep students safe," LaSata said.


The legislative package also includes bills to enhance training for mandatory reporters and a plan to encourage all public universities to submit a five-year campus sexual assault improvement plan. LaSata says at least the Nassar debacle can lead to reforms that protect young people.