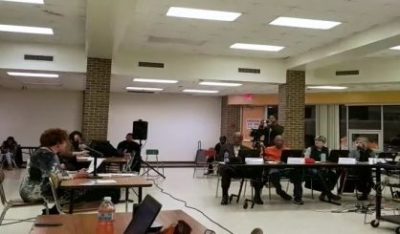 Trustees on the Benton Harbor Area Schools Board of Education have heard from some parents and staff about the suspension last week of Superintendent Shelly Walker. At Tuesday's meeting, former board member Elnora Gavin said the board is right to conduct an investigation if it's felt necessary, and the community should support it.
"We need to give you that space to do that," Gavin said. "You need to identify those facts, and then once those facts come out, then we can make a decision as to whether or not we agree with it."
District teacher Debbie Smith Taylor read from a letter some teachers are sending to the state superintendent in support of Dr. Walker.
"Dr. Walker has been like no other superintendent in our history," Taylor read. "It's more than that. She's constantly in the buildings, always respectful, available to anyone including, staff, parents, students."
The board placed Walker on paid leave last week for an unspecified investigation. Also Tuesday, the board learned another investigation it recently ordered, into the use of a $2 million safety grant, is almost finished. They'll get a closed-door presentation on its results soon. Additionally on Tuesday, the voted voted down the creation of a new security manager position.