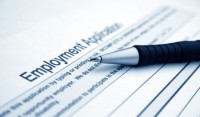 Niles-area job seekers looking for a little extra help in their search for new employment can now stop by the Niles District Library every other Wednesday for sessions with Kinexus. The organization's Sonya Blanzy tells WSJM News Kinexus sends experts down to the Niles library between 1 and 4 p.m. She says a major thing many job seekers need is help improving their resumes.
"There's always something different that you can put in your resume just to get it noticed by the employers," Blanzy said. "Employers really don't spend a lot of time looking at a resume, so you want to catch their eye. We can help individuals make it a little extra special."
Blanzy says another big one is understanding where to look for and apply for jobs. Kinexus can help. Anyone can stop by one of the Kinexus events at the Niles Library. The next one is Wednesday, February 14. There will also be a job fair going on that day.