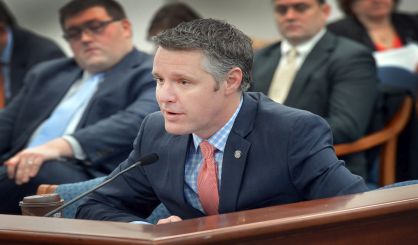 Now that the Michigan House has failed to approve a package of legislation designed to reduce auto insurance rates, it's back to the drawing board. So says state Senator John Proos. He tells WSJM News he wasn't necessarily surprised the House auto plan failed.
"I knew that it was going to be a heavy lift for the House of Representatives," Proos said. "I know that the House for the first time has engaged to solve the problem. We did the same thing in the Michigan senate in 2015 and passed a version of reform that went over to the Michigan House and just couldn't get any traction over there."
Even if the most recent plan to reform auto insurance in Michigan hasn't worked out, Proos tells us the need for cheaper rates does not go away.
"Frankly, we've got folks who are priced right out of auto insurance, and therefore are choosing to cancel their insurance and drive illegally without insurance," Proos said. "So, somehting needs to be solves, and unfortunately, the House wasn't able to get it across the line."
Proos is hoping the state legislature will get back to work on auto insurance reform before the year is out. He tells us it's a complicated and emotional issue, but something needs to be done. Proos thinks the language taken up by the House could now serve as a starting point for the Senate to come up with something.