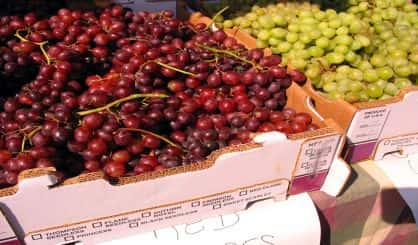 The heatwave we had in the area recently was great for juice and wine grapes in southwest Michigan. Couple that with mostly favorable weather all summer, and St. Julian Winery vice president and winemaker Nancy Oxley says it means a terrific and early crop.
"By having no rain and this gorgeous hot weather, it's actually ripening the grapes along quite nicely," says Oxley. "We're about two weeks ahead of where we were last year on average for when we're bringing in our varietals at the winery. It's just really making some beautiful grapes, and beautiful grapes make beautiful wine."
For field crops, however, the lack of rain throughout the summer is going to impact yields. Michigan State University Extension says farms that don't irrigate will notice a drop in production, but prices farmers get for their crops likely won't take too much of a hit.