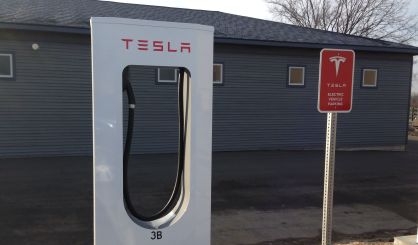 Electric car enthusiasts will gather next month in South Haven to extol the virtues of their environmentally-friendly machines. One of the event's local organizers, Ben Brown, tells WSJM News a Western Michigan University professor will speak about electrics, and then anyone who shows up can go for a ride in one.
"People will get a chance to ride different types of electric vehicles," Brown said. "We'll have a Tesla, Nissan Leafs, and we'll have a Mitsubishi i-MiEV."
Brown tells us the electric vehicles make for a smoother ride and are easier to maintain. The South Haven event will take place at the library on Monday, September 11 from 5 to 7 p.m. Everyone is welcome.