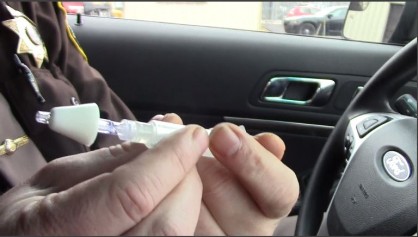 Anyone interested in learning about the anti-overdose drug Naloxone can do so at an event set for the coming week in Royalton Township. Nancy King, with Families Against Narcotics, will give a demonstration on how the nasal spray works, and then give out samples. She tells WSJM News lots of people could benefit.
"This could be somebody who is still suffering through their addiction and actively using opioids, whether it's prescription meds or heroin," King said. "They're welcome to come. It's a safe environment to be able to be trained correctly on how to react to an opioid overdose situation and get free Narcan. It could be a family member. It could be a friend."
King tells us there are a lot of overdoses which occur in public, so it could be beneficial for almost anyone to have a dosage of the drug on hand. Next week's event will be Thursday at the Tryon School Community Center on John Beers Road. It will run from 7 to 9 p.m.