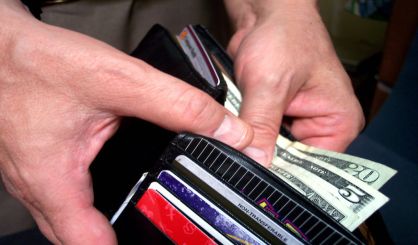 The average American will spend $936 on holiday gifts this year. That the second highest amount on record, according to the National Retail Federation. Kathryn Greiner, with University of Michigan Credit Union, tells us the pressure to provide this time of year can lead people to take extreme measures, including turning to payday lenders.
"About 75% of all payday loans are payoffs for old payday loans. And a lot of folks who use these end up taking not just weeks but years to pay them off," Grenier said.
Greiner says using cash instead of credit cards to pay for holiday purchases can help curb the tendency to overspend. She also recommends developing a written budget for next year's holidays as soon as these are over.