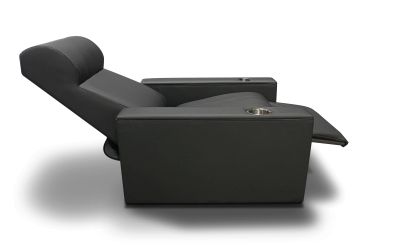 Coming next year to Celebration Cinema in Benton Harbor will be all new luxury seating. The theater chain announced this week it's installing power recliners at the location, replacing all of the current seats. Celebration Cinema's Steve VanWagoner tells us the new seats will give everyone more space and comfort.
"These have buttons on them that you just push the button, and there's an electric motor inside that runs the foot rest, that reclines the back of the chair, and you can adjust it to any level that you want to for whatever comfort you want while you're watching your movie," VanWagoner said.
Due to the size of these new chairs, the theater go from about 2,500 seats to about 1,000, and VanWagoner says this will make the new reserved seating system all the more important. He tells us prices at the theater will not go up, and the new seats will be installed early next year.