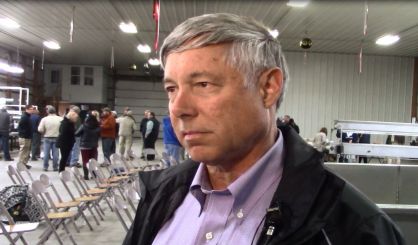 He's been quiet when pressed about whether he will support his party's presumptive presidential nominee, but Congressman Fred Upton is now saying he won't endorse Donald Trump.
"There are not a lot of happy campers on either side of the aisle as it relates to their nominee," said Upton, who says the decision to stay out of the presidential race was made "some time ago."
"I'm gonna stay in my lane. There are a lot of things people aren't happy about with these two candidates, and we're running our own race. Don't look for me to endorse anyone in this race, probably the rest of the year."
Governor Snyder has also declined to endorse Trump, and Wisconsin Governor Scott Walker recently rescinded his support of the presumptive GOP nominee. Former Presidents George H.W. Bush and George W. Bush will skip the Republican convention along with the party's two most recent nominees, Senator John McCain and former Massachusetts Governor Mitt Romney.