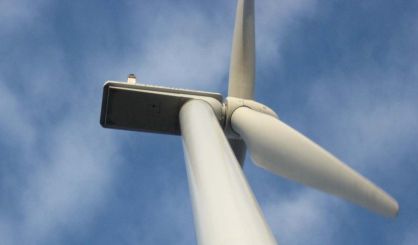 State Representative Aric Nesbitt is calling on the Michigan House to approve a comprehensive energy plan. The Lawton Republican says the state will lose its energy autonomy if it doesn't find a way to ensure it has enough capacity. That comes as Michigan has seen several coal-fired power plants shut down in recent years. Nesbitt warns if the state doesn't get its energy act together, the feds could force a more burdensome plan on it.
"If we don't ensure that we have the long-term electric generation here in the state, they'll figure it out for us," Nesbitt told WSJM. "I don't think we want to lose that sovereignty of our state to a federally-regulated organization. We should figure out our own legislation."
Nesbitt says his House Energy Policy Committee has approved a long-term energy plan for Michigan that takes an all-of-the-above approach. It's now waiting for a vote on the full House floor, and he hopes to see that happen soon.