Whether you're an expert at common core math or not, you still know that all of the supplies needed for school can add up to a pretty hefty bill! Honor Credit Union and News, Talk, Sports 94.9 WSJM want to help pay, or reimburse you, for this years school supplies! Sign up to win a $250 school supply check below!
Sponsors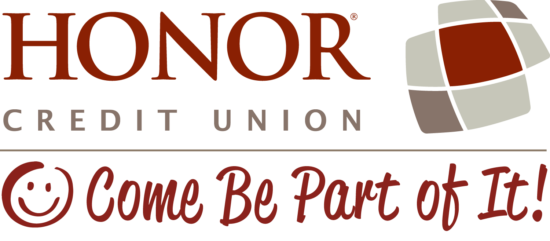 ---
---
School Supply Superheroes Rules 2022
1) Qualifiers must be 21 years of age or older, (with a valid state issued driver's license).  Qualifiers must not have won any MAJOR prize (over $500) from Mid-West Family Broadcasting within 30 days.
Registration takes place at www.wsjm.com, 983thecoast.com and 975ycountry.com in the contests page. 1 entry per person, per week.
2) 4 individual contests will occur, one contest per week through the contest period.
Week 1: 07/24/22 at 12:00am — 08/30/22 at 11:59pm
Week 2: 07/31/22 at 12:00am — 08/06/22 at 11:59pm
Week 3: 08/07/22 at 12:00am — 08/13/22 at 11:59pm
Week 4: 08/14/22 at 12:00am — 08/20/22 at 11:59pm
Pending additional sponsorships acquired, a 5th contest could be ran 08/21/22 — 08/27/22. This will be at the discretion of WSJM, Inc.
3)  Contest winner is non-transferable.  Mid-West Family Broadcasting and WSJM, Inc. shall have no responsibility for failure to win or claim prize based on difficulties with telephone lines or any other circumstances.
4) Up to two winners will randomly be selected by WSJM, Inc. at the end of each week to receive $250. Winners will be contacted via phone and will be directed on how to collect their prize at that time.
5)  Prize is non-transferable.
6)  Mid-West Family Broadcasting is not responsible or liable for any problems associated with contest or prize.
7)  Any and all other sponsors/advertisers involved with any promotion assume no responsibility for situations, repairs, or incidents arising from any aspect of any and all prizes awarded.
8)  Winner is responsible for any and all taxes per state and federal law.
9)  The voices and/or pictures of contest qualifiers and winner may be used for promotional and/or broadcast purposes by Mid-West Family Broadcasting & Honor Credit Union.
10) Mid-West Family Broadcasting, WSJM, Inc., their advertising agencies, affiliates, contest sponsors, employees, and immediate families * are not eligible. Employees of radio and/or television stations broadcasting within a 50-mile radius of Mid-West Family Broadcasting are also not eligible.
11) Mid-West Family Broadcasting reserves the right to amend or append these rules at any time during the contest.
*Immediate Family shall include spouses, parents, children, siblings, grandparents, grandchildren and co-habitating "significant other".  Residents of the same household are also considered "immediate family, whether or not related by blood or marriage.