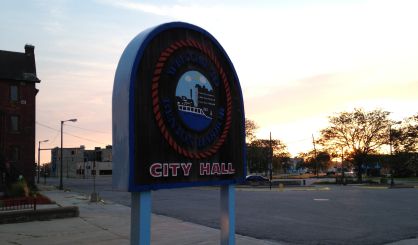 Benton Harbor City Commissioners this past week approved the purchase of 31 properties in the community from Berrien County. At a Monday meeting, Community and Economic Development Director Alex Little said the city has a chance to buy foreclosed properties each year before the county sells them. The parcels being purchased are throughout the city.
"Some of these properties are right next to properties the city already owns," Little said. "Some of them are right in between properties that the city owns. One of them is a big piece of property that makes up a part of the yard of the Armory."
Commissioner Mary Alice Adams questioned the process behind selecting the parcels. Mayor Pro Tem Duane Seats said a committee thoroughly reviewed that.
"If we can get them back on the tax roll some way, that was fully vetted at the meeting," Seats said.
The goal is to have housing built on the foreclosed parcels to increase available housing and grow the tax base. The purchase will cost the city about $45,000.