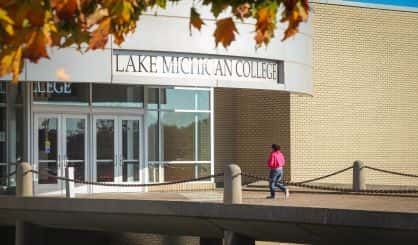 The Michigan Reconnect program passed a milestone in late July, exceeding 100,000 enrollees. The program is largest effort in state history to ensure Michiganders who are 25 and older and don't have a college degree have a chance to earn an associate degree or certificate tuition free. Lake Michigan College spokesperson Jennifer Shoemaker tells WSJM News there are fewer barriers to a college education than ever before. Michigan Reconnect helps.
"It's been wonderful because students who may not have been able to come back to school, financially if they're supporting a family or something like that, it's been really helpful for them and it's kind of opened a lot of doors that wouldn't necessarily have been available to people," Shoemaker said.
Shoemaker notes there's also the Futures for Frontlines scholarship program that was created near the start of the pandemic for frontline workers to get a degree, along with the new LMC Promise program. The state has a goal of 60% of its residents having earned a degree or certificate by 2030. Shoemaker says anyone interested in pursuing one of the assistance programs can call the college and they will be walked through the process.