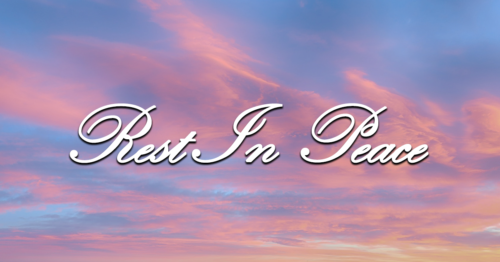 Life History – Mary Elizabeth (Mary Beth) Timm Taylor Sanborn
ST. JOSEPH – Mary Elizabeth (Mary Beth) Sanborn passed away on July 28,2022 peacefully at age 99.
Mary Beth was born September 10, 1922 in Muscatine, Iowa to Harry and Gertrude (Kranz) Timm. Called Betty, she went to the Muscatine Public Schools and was a Girl Scout. At age 16 she got the Golden Eaglet, the highest GSA youth achievement award.
Entering University of Iowa in Iowa City, Betty became Mary Beth, earning a B.S. degree and a teaching certificate 1944. Her first job was teaching physical education at Churchill Junior High School, Galesburg, Illinois where she also developed after school tap dancing, cheerleading and athletic pastimes to involve and educate female students.
Two years later, Mary Beth moved to Evanston (Illinois) High School and taught physical education, sponsored a student hiking and camping club and became a Girl Scout leader. For six summers Mary Beth was a counselor at Camp Hiawatha, in Maine, running the tennis department and coaching riflery. Mary Beth earned a Master's Degree in photography from University of Houston in 1952, and, with a partner, opened a photo studio in Glenview, IL. After 10 years in business, she sold the studio to her partner and got more deeply involved in Girl Scouts.
Volunteering as a supervisor for a Glenview Girl Scout troop she went to Camp Shawadasee in Lawton, MI. Mary Beth Timm's camp experience soon had her running the camp. Campers/staff dubbed her "Timmy", a nickname some former campers still use. She eventually became Executive Director of the Singing Sands Girl Scouts Council which included Camp Shawadasee. After serving actively for 80 of her 90 years, Mary Beth was awarded Life Membership in the Girl Scouts of America.
Coming to St. Joseph in 1962, Mary Beth joined a great books class and met John Paul (Jack) Taylor, a class leader. A widower, Jack asked Mary Beth to a Berrien Hills Country Club dance, and Mary Beth accepted. They were married in 1964.
From her member acceptance in 1967, Mary Beth took an active part in Indian Hills Garden Club projects, presenting ferns and wildflowers talks, serving as corresponding secretary and chairing committees on public relations, special projects and conservation, finance and horticulture at various times.
Mary Beth served three years as Club president (terms were two years) so she could continue work on the Milton Park and the Garden Walk. The Club provided plans and raised $28,000 in support. The City of St. Joseph and the Club received a State Garden Club award for the design. In November 2015, Mary Beth was honored at a special reception for 50 years of service with the Indian Hills Garden Club.
Mary Beth met Lloyd Sanborn when Lloyd's wife Lois did background checks and approved two adoptions through Child and Family Services for Jack and Mary Beth. Lois died in 1983, and Mary Beth naturally attended the funeral of the person who helped her to a family. Two years later, connecting through mutual Sarrett Nature Center nature work, Lloyd and Mary Beth were wed. They attended 18 Elderhostel tour/classes in England, Italy and across U.S. and traveled to China in winter to work to save native cranes.
Mary Beth is survived by her son, Paul Taylor of St. Joseph; a step-daughter Jessica Taylor of Chicago; son-in-law, Phil Hadley; grandson, Ladd Cahoon of Novato, CA; and four step-children, Lloyd F. (Betty) "Sandy" Sanborn Jr. of Denton, TX; Richard Sanborn of Ann Arbor, MI; Annette (Perry) Ballard of Stevensville; and Camy (Edward) Cronin of Holt, MI. She's blessed with 12 grandchildren and 22 great grandchildren.
Mary Beth said 'I'm looking forward to getting to a reunion of those friends and family who have passed before me" Gone before to welcome her are husbands John Paul (Jack) Taylor (in 1983) and Lloyd F. Sanborn (in 2005); sisters Sylvia Timm and Barbara Timm Conrad; and daughters Lucinda Haq and Karen Taylor Hadley.
Celebration of Life will be held at 2 p.m. on September 10, her 100th birthday, at St. Paul's Episcopal church, Lane Drive, St. Joseph (where Mary Beth convinced the church to pad the pews after her first hip replacement), Reverend Karen Joy Kelly officiating. Visitation will be at St. Paul's one hour before the service. Ashes will be interred in the St. Paul's Memorial Garden. In lieu of flowers, the family has requested memorial contributions be made to St. Paul's Episcopal Church or the Benton Harbor-St. Joseph YMCA. Those wishing to leave an online condolence may do so at www.starks-menchinger.com.
Posted On: Thursday, August 4, 2022 12:20 PM