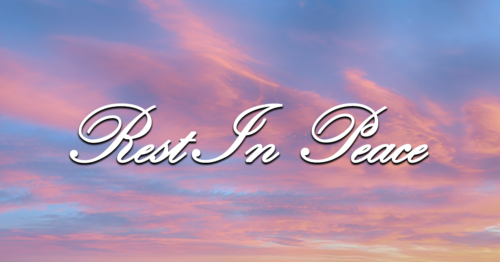 Anacleto Avalos García, 48, of Benton Harbor made a peaceful transition from earth to heaven on July 29, 2022, after a sad accident.
Anacleto was born on April 26, 1974, in El Paraíso, Copán, Honduras. He moved to the United States and struggled to bring his family by his side, until he succeeded last fall.
From a young age, Anacleto was a hardworking and enterprising person. He fought to ensure his wife and children would never struggle. Anacleto was cheerful, full of life, kind and pleasant. He had a heart of gold and always helped others. Anyone who knew him, says that he was a great man.
Anacleto as a young man, married the love of his life, Berta Alicia Oliva. They were married for more than 27 years. Anacleto was an excellent husband who always knew how to take care of his home.
Anacleto sadly left a large family behind starting with his wife, Berta A. Oliva; children: Sandra Avalos, Elvin Avalos, Cindy Avalos, Dennis Avalos, Keyli Avalos, Karen Avalos, and Gerardo Avalos; grandchildren: Fabiola Avalos, Brandon Periañes, Elvin Avalos Jr., and Daniela Santos.
Anacleto Avalos García hizo una transición pacífica de la tierra al cielo el día Julio 29, 2022, después de un triste accidente. Anacleto nació en Abril 26, 1974 en El Paraíso, Copán, Honduras. Anacleto se mudó a los Estados Unidos y luchó por traer a su familia para tenerlos a su lado hasta que lo logró, el otoño pasado. Desde joven fue una persona trabajadora y emprendedora . Luchó siempre para sacar a su esposa e hijos adelante. Él fue una persona alegre llena de vida, amable y agradable. Tenía un corazón de oro y siempre ayudaba al prójimo. Cualquier persona que lo conoció puede decir que él fue un gran hombre. Anacleto se casó de joven con el amor de su vida Berta Alicia Oliva y tuvieron un matrimonio que duró más de 27 años. Fue un excelente esposo que siempre supo cuidar de su hogar. De su amor con Berta florecieron siete hijos a los cuales amo y crío con gran devoción. Anacleto se marchó y tristemente dejó una gran familia atrás empezando por su esposa Berta A. Oliva, sus hijos Sandra Avalos, Elvin Avalos, Cindy Avalos, Dennis Avalos, Keyli Avalos, Karen Avalos y Gerardo Avalos; nietos Fabiola Avalos, Brandon Periañes, Elvin Jr. Avalos y Daniela Santos
Posted On: Wednesday, August 3, 2022 3:44 PM