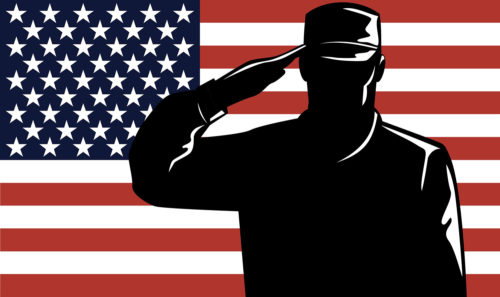 Lonnie Eugene Johnson was born September 10, 1949 in Trumann, Arkansas, son to the late Lebern Johnson and Juanita (Hammons) Chaney. Following high school, he served in the Army during the Vietnam War and later enlisted in the Navy, serving in Spain during Operation Noble Eagle.
Lonnie was united in marriage on October 30, 1971, in Hartford, to Diane Harmon. Lonnie had many careers early on. From farming to manufacturing to his final career of truck driving. Lonnie loved to fish and would occasionally go hunting as well. His big passion however was sports of all kinds. He was a coach, a spectator, and a passionate fan of the New York Yankees, Michigan Wolverines, and the Hartford Indians. Lonnie was blessed with two sons and four grandchildren that kept him very busy with his love of sports.
Outside of sporting events Lonnie loved his 1970 Chevelle, his country music, and his classic westerns. He enjoyed simple pleasures like taking walks with his wife Diane and their four legged fur babies, or sipping margaritas with his daughter in laws.
Lonnie Eugene Johnson, 72, of Hartford, passed away Saturday July 30, 2022 at his home. There may be a good chance he is already on his way to Rooster Poot, Arkansas, a famous fictitious location he was fond of telling his grandchildren about. Rest In Peace Zeb.
Lonnie is survived by his wife, Diane, two sons, John (Lisa) Johnson and Chad (Tori) Johnson; four grandchildren, Hannah Johnson, Kaden Johnson, Brody Johnson and Cooper Johnson; four sisters, Tulsa Corne, Carolyn Gibson, Paula (Patrick) Roush and Twilla (Terry) Sponholz; one brother, Gary Johnson along with many nieces, nephews and close friends.
Lonnie was preceded in death by his daughter, Jeanette Dawn Johnson, and two brothers, Bud Johnson and Ted Johnson.
Family and friends are invited to visit Friday, August 5, 2022 beginning at 10:00 a.m. – 12:00 p.m. at the Adams Funeral Home, 502 West Michigan Ave., Paw Paw, where a celebration of life will commence at 12:00 p.m. with Pastor Shannon Truelove officiating.
In lieu of flowers, memorial contributions may be directed to the family and will then be distributed to local veterans organizations.
---
Services
VISITATION
Friday
August 5, 2022
10:00 AM to 12:00 PM
Adams Funeral Home
502 West Michigan Avenue
Paw Paw, MI 49079
---
CELEBRATION OF LIFE
Friday
August 5, 2022
12:00 PM
Adams Funeral Home
502 West Michigan Avenue
Paw Paw, MI 49079
Posted On: Tuesday, August 2, 2022 5:57 PM