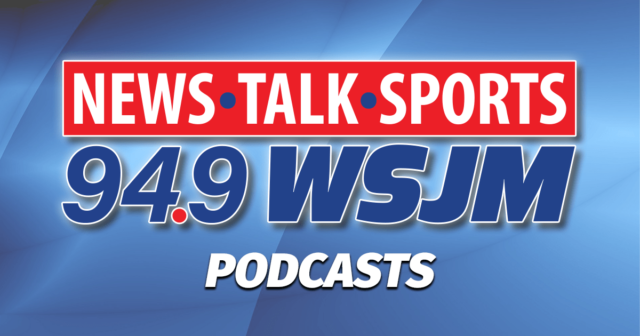 MLB – Major League Baseball
Yesterday
Minnesota Twins 9, Detroit Tigers 1
Chicago White Sox 6, Cleveland Guardians 3
Chicago Cubs 4, Philadelphia Phillies 3
Twins 9, Tigers 1 – Twins sweep 2-game series with Tigers behind Gray, Miranda
Sonny Gray allowed two hits in six innings to lead the Minnesota Twins to an 9-1 win over the Detroit Tiger. Gray is 2-0 against the Tigers this season, allowing one run on six hits in 13 innings. Jose Miranda had three hits and scored twice for the Twins, who are 2-0 since the All-Star break. The Tigers have lost three straight and 11 of 13. Rony Garcia allowed three runs on three hits and three hit batters in 2 2/3 innings before leaving with shoulder soreness.
White Sox 6, Guardians 3 – Cease goes 6 scoreless innings, ChiSox beat Guardians 6-3
Dylan Cease threw six innings in his third straight scoreless start, Leury Garcia and AJ Pollock homered, and the Chicago White Sox beat the Cleveland Guardians 6-3 to salvage a four-game split. Eloy Jiménez went deep in his second straight game, helping the White Sox end a series that was shaping up as a bad one for them on a stronger note. The reigning AL Central champions won the second game of Saturday's doubleheader after blowing a 3-0 lead. They jumped on Shane Bieber in this one and finished a stretch of 19 straight games against division opponents at 10-9. Chicago scored five in the second on Garcia's two-run homer and Pollock's three-run drive. Jiménez made it 6-0 when he connected leading off the sixth.
Cubs 4, Phillies 3 – Gomes, Smyly help lift Cubs to three-game sweep of Phillies
Yan Gomes hit two home runs, Drew Smyly tossed six sharp innings and the Chicago Cubs completed a three-game sweep with a 4-3 victory over the Philadelphia Phillies. Nelson Velázquez also went deep for the Cubs, who have won four in a row to pull within 19 games of .500. It was Chicago's first three-game sweep in Philadelphia since July 25-27, 2000. Garrett Stubbs homered for the Phillies. Only the Reds, Athletics and Nationals entered the day with fewer wins than Chicago.
Tonight
San Diego (Manaea 5-4) at Detroit (Hutchison 1-4), 7:10 p.m.                        WSJM/WCSY 6:50
Pittsburgh (Brubaker 2-8) at Chicago Cubs (Sampson 0-1), 8:05 p.m.
White Sox are off (White Sox are at Colorado on Tuesday at 8:40 p.m.)
MLB – MLB, union have Monday deadline for international draft deal
Major League Baseball made what was termed a "final offer" for an international draft, increasing proposed money for the first year in 2024 by $10 million to $191 million. The move came one day after the players' association made a proposal that remained at $260 million and left the sides far apart heading into a Monday night deadline for a deal. Because an international draft was tied to dropping direct draft-pick compensation for qualified free agents, these negotiations will start to determine the market for a free agent group that includes Anthony Rizzo, J.D. Martinez, Chris Sale and Charlie Morton.
MLB – Pete Rose to appear on field in Philadelphia next month
Pete Rose will make an appearance on the field in Philadelphia next month for the first time since receiving a lifetime ban from Major League Baseball. Rose agreed to the lifetime ban in August 1989 after an investigation for MLB by lawyer John Dowd found Rose placed numerous bets on the Cincinnati Reds to win from 1985-87 while playing for and managing the team. Major League Baseball's career hits leader will be part of Phillies alumni weekend, and will be introduced on the field alongside many former teammates from the 1980 World Series championship team on Aug. 7.
MLB – Big Papi a big hit at his Baseball Hall of Fame induction
Former Boston Red Sox slugger David Ortiz was inducted into the Hall of Fame as legions of fans cheered him. They chanted "Papi! Papi!" from the lawn outside the Clark Sports Center in Cooperstown, New York, and countless flags of his native Dominican Republic wafting in the breeze. Dressed in a blue suit with a red tie, Ortiz spoke from his heart, thanking all of those along the way that made his Hall of Famer journey possible. Six Era Committee selections also comprised in the Class of 2022 — former Twins teammates Jim Kaat and Tony Oliva, the late Minnie Miñoso, former Dodgers star and Mets manager Gil Hodges, and Black pioneers Buck O'Neil and Bud Fowler.
WNBA – Women's National Basketball Association
Yesterday
Dallas Wings 96, Indiana Fever 86
Wings 96, Fever 86 – Ogunbowale, Wings deal Fever 12th straight defeat 96-86
Arike Ogunbowale scored 16 of her 22 points in the second half and the Dallas Wings dealt the Indiana Fever a club-record 12th straight loss, 96-86. Teaira McCowan finished with 17 points for Dallas (12-15), while Allisha Gray scored 16 with three steals. Kayla Thornton pitched in with 11 points, eight rebounds and five assists. Gray scored 10 of her 11 first-half points in the second quarter to help Dallas rally from a 23-17 first-period deficit to a 45-39 lead at halftime. Gray hit a 3-pointer to push the lead to 10 just 1:11 into the third quarter and the Wings stayed in front from there. Kelsey Mitchell led Indiana (5-25) with a season-high 34 points. She added six assists, five rebounds and three steals.
NASCAR – Elliott given Pocono win after Hamlin, Busch disqualified
First-place finisher Denny Hamlin was disqualified when his No. 11 Toyota failed inspection, giving Chase Elliott the NASCAR Cup Series victory Sunday at Pocono Raceway. Joe Gibbs Racing had Hamlin's car and runner-up Kyle Busch's No. 18 Toyota both disqualified. Hamlin lost his record seventh victory at Pocono and his third win of the season. Busch had led a race-high 63 laps. There was no immediate word why the Toyotas were disqualified. Elliott, who had finished third, was given his fourth win of the season. NASCAR believed the last time it disqualified an apparent winner was April 17, 1960, when Emanuel Zervakis' victory at Wilson Speedway in North Carolina was thrown out because of an oversized fuel tank.
IndyCar – Josef Newgarden taken to hospital; Pato O'Ward wins at Iowa
Josef Newgarden collapsed in the motorhome lot following his late crash Sunday at Iowa Speedway and was taken to a Des Moines hospital by helicopter for evaluation. Team Penske said he'd be held overnight. IndyCar medical director Dr. Geoffrey Billows said Newgarden was awake and alert. Newgarden dominated and led 148 of the 300 laps while trying to sweep the doubleheader weekend. But something on his Team Penske car broke with 64 laps remaining and her spun hard into the outside wall — creating an opening for Pato O'Ward of Arrow McLaren SP to win the race.
Golf – PGA – Finau wins 3M Open by 3 with late surge, Piercy collapse
Tony Finau shot a 4-under 67 to win the 3M Open by three strokes. He erased a five-stroke deficit with 11 holes left as Scott Piercy tumbled out of the lead down the stretch at windy TPC Twin Cities. Piercy followed his tournament-record 54-hole score with a wince-inducing 76 to tie for fourth. He was four strokes back. Finau finished at 17-under 267. Sungjae Im and Emiliano Grillo tied for second place. James Hahn surged in with a 65 to match Piercy and Tom Hoge at 13 under. Piercy bogeyed four of six holes before a triple bogey on 14.
Olympics – Track looks to pump up US fan base ahead of 2028 LA Olympics
Track is a niche sport in the United States when it comes to the fan base, even while the country hosts its first track world championships. The stands were half-empty at times and opening-weekend TV ratings didn't beat out a routine NASCAR race. The sport's leaders would like that to change over the next six years. They say that with sagging viewership totals and flat revenue across the broader Olympic world, it's critical to bring the cornerstone sport of the games back to its glory days in the U.S. before they return to Los Angeles in 2028.
Track and Field – Sydney McLaughlin anchors US on record-setting day at worlds
Sydney McLaughlin took the last victorious lap of an All-American world championships. She pulled away in the 4-by-400 relay to close a U.S. runaway and give the Americans their record 33rd medal for the meet. McLaughlin turned a .73-second lead into a 2.93-second runaway on the anchor lap, adding this burst of speed to the world record she set two nights earlier in the 400 hurdles. Two more world records went down — in the very first and very last action of the last session at Hayward Field. Nigeria's Tobi Amusan opened the evening by setting the record for the 100-meter hurdles in the semifinals: 12.12 seconds. And, pole vaulter Armand Duplantis of Sweden cleared 6.21 meters (20 feet, 4 1/2 inches) to best his world record.
NFL – Matthew Stafford throws passes in Rams' camp practice opener
Rams quarterback Matthew Stafford threw to receivers in practice Sunday for the first time since Los Angeles' Super Bowl victory. Stafford had an injection in his throwing elbow early in the offseason to treat an unspecified injury with which he played late last season. He avoided any serious throws during minicamps and organized team activities, but he was throwing again in the opening practice of the Rams' training camp at UC Irvine. Stafford said he has gradually ramped up his throwing activity in recent months, and he threw the ball in informal workouts before camp.
NHL – Tkachuk gets to Florida, says trade left him 'very ecstatic'
Only a couple days after being traded, Matthew Tkachuk already feels at home in Florida. The newly acquired Florida forward's parents are building a home about an hour from where the Panthers play their home games. He has familiarity with the Panthers, is already friends with some of his new teammates, is working on quickly building relationships with head coach Paul Maurice and general manager Bill Zito. And on Sunday, for the first time, Tkachuk began explaining why he believes leaving Calgary for Florida is the best move for him right now. The Panthers will formally introduce him on Monday.
NBA – Philadelphia's Chinatown fears community, business loss in 76ers arena plan
Organizers and members of Philadelphia's Chinatown say they were surprised by the 76ers' announcement that they hope to build a $1.3 billion arena just a block from the community's gateway arch. They say no one reached out for community input before the announcement. Now, they fear that they'll be merely a stepping stone for people visiting the arena and that real estate values will price out older and immigrant residents. Chinatowns throughout the U.S. have been under threat from gentrification or development over the years. A spokesperson for the arena development company says that the process is in its infancy and that they planned to work with the community.
MILB – Midwest League Baseball
Yesterday
South Bend Cubs 13, Quad Cities River Bandits 12
Lake County Captains 6, Lansing Lugnuts 3
West Michigan Whitecaps 10, Great Lakes Loons 5
Tonight
No games tonight
Podcast: Play in new window | Download (Duration: 2:23 — 2.2MB) | Embed
Subscribe: Apple Podcasts | Google Podcasts | Spotify | Amazon Music | iHeartRadio | Stitcher | Email | RSS | More