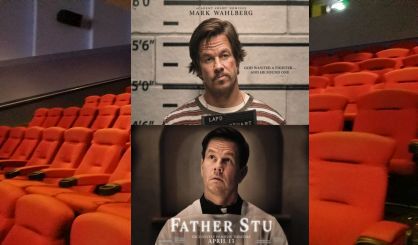 Flick Pick is a podcast about movies. In today's episode, Andrew Green reviews Father Stu, which stars Mark Walberg as a professional boxer who decides to become a priest.
Did Andrew enjoy Father Stu, or did it leave him wishing for excommunication?
Scroll down to find out by listening to this very holy edition of Flick Pick!
Click here to listen to additional episodes of Flick Pick.
Podcast: Play in new window | Download (Duration: 5:21 — 4.9MB) | Embed
Subscribe: Apple Podcasts | Google Podcasts | Spotify | Amazon Music | iHeartRadio | Stitcher | Email | RSS | More