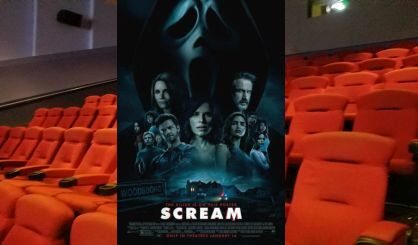 Flick Pick is a podcast about movies. In today's episode, Andrew Green reviews Scream 2022, or Scream 5.
This movie continues the recent trend of taking an old property, making a new one, and just giving it the same title as the original film.
Scream 5 takes place in the same universe as the other Scream movies, only with new main characters. The legacy characters from the first four films are all here, but they're not the main characters.
This has got to be awful, right?
Well, find out by scrolling down and clicking the Play icon to find out in today's screamtastic edition of Flick Pick!
Click here to listen to additional episodes of Flick Pick.
Podcast: Play in new window | Download (Duration: 4:36 — 4.2MB) | Embed
Subscribe: Apple Podcasts | Google Podcasts | Spotify | Amazon Music | iHeartRadio | Stitcher | Email | RSS | More