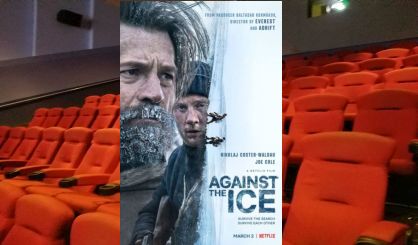 Flick Pick is a podcast about movies. In today's episode, Andrew Green reviews Against the Ice, a new movie on Netflix.
This film stars Nikolaj Coster-Waldau as Danish explorer Ejnar Mikkelsen, who was stranded in Greenland while on a mission in 1909. He and one other guy are stuck against the ice for more than a year when their shipmates had to abandon them.
Did Andrew enjoy Against the Ice, or was he left in the cold?
Scroll down and find out by listening to this arctic edition of Flick Pick!
Click here to listen to additional episodes of Flick Pick.
Podcast: Play in new window | Download (Duration: 5:01 — 4.6MB) | Embed
Subscribe: Apple Podcasts | Google Podcasts | Spotify | Amazon Music | iHeartRadio | Stitcher | Email | RSS | More