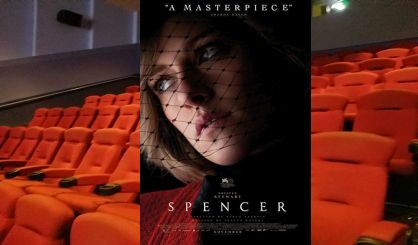 Flick Pick is a podcast about movies. In today's episode, Andrew Green reviews Spencer, the movie about Princess Diana, Princess of Wales. It stars Kristen Stewart and has gotten her an Oscar nomination for best actress.
Spencer tells the story of Diana's experience during Christmas of 1991. She struggles emotionally as her relationship with the royal family is stressed and her marriage is falling apart.
Was Andrew impressed by Kristen Stewart's performance in Spencer? Scroll down and click the Play icon to find out by listening to this exciting edition of Flick Pick!
Click here to listen to additional episodes of Flick Pick.
Podcast: Play in new window | Download (Duration: 5:27 — 5.0MB) | Embed
Subscribe: Apple Podcasts | Google Podcasts | Spotify | Amazon Music | iHeartRadio | Stitcher | Email | RSS | More