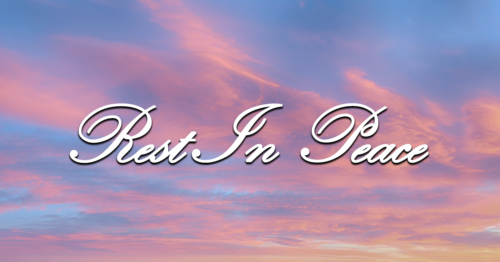 Susan Kay Spears, 65, Of Sawyer MI, passed away Thursday, January 6, 2022
She was born May 22, 1956 in Niles, MI, to the late Leora and Raymond Spears.
She enjoyed working in her garden and flower bed, She loved arts and crafts and enjoyed making things for others. Like Blankets, Hats , Scarves and "Prayer Shall" to name a few.
Of all the things she enjoyed  spreading the word of the Lord with others  and Attending sporting events when (Martin) was officiating and  also spending  time with family and friends.
Susan is survived by her sons Martin and Matthew, Granddaughters Serenity and Mckayla and Sister Diane Federspiel.
She is Proceeded  in death by her parents  Leora and Raymond Spears, A son Michael and a Sister  Debbie Spears
Funeral  Services With be Friday January 14, 2022 at 12 pm  with visitation an hour Prior to service  Burial will follow at Weesaw township cemetery. Online condolences may be made at www.hovenfunerals.com
The Family is asking for donations to help with funeral costs.
Posted On: Wednesday, January 12, 2022 4:03 PM