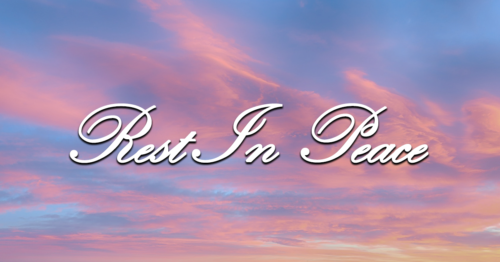 Maria Del S. Garcia, 53 Passed away on Sunday, January 9th, 2022
Maria was born on January 7th, 1969, in Tampico Tamaulipas to Martha Nuñez and Atanacio Garcia. She enjoyed being around family, watching soap operas, going out to garage sales, and overall living a simple life with a cup of coffee by her side. She enjoyed sitting down under the trees with the sun shining across her face and taking brief walks down the road.
Maria leaves cherished memories to her children, her sons Leonardo Andrade, Ruben Favela, and Manuel Favela. Her daughters Christy Sanchez, Valeria Sotelo, and Nichole Gonzalez, her partner Pedro Andrade.  Her Grandchildren Aaron Sanchez, Evan Sanchez, Lianny Sanchez, Ace Favela, Enrique Brito, Ethan Brito, Melina Gonzalez, Camila Gonzalez, Giovanni Perea, and Jesiah Favela.
Forever they cherish and will live to keep her memory alive. I invite each and every one of you to keep my mom alive in your heart. As this is not goodbye it is a see you soon.
Arrangements have been entrusted to Robbins Brothers Funeral Home, Benton Harbor.
Posted On: Wednesday, January 12, 2022 3:58 PM