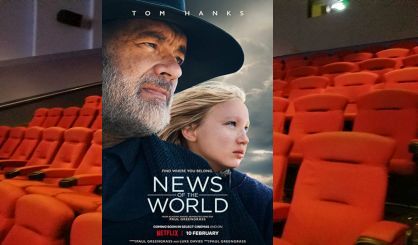 Flick Pick is a podcast about movies. In today's episode, Andrew Green reviews News of the World, which is a movie from last year.
In it, Tom Hanks plays a Civil War veteran who travels around Texas and reads the newspaper to small town folk. He comes across a little girl who is far from home in more ways than one, and he decides to try to help her.
What did Andrew think of this movie that slipped past him last year? Scroll down and click the Play icon to find out in this exciting edition of Flick Pick!
Click here to listen to additional episodes of Flick Pick.
Podcast: Play in new window | Download (Duration: 3:42 — 3.4MB) | Embed
Subscribe: Apple Podcasts | Google Podcasts | Spotify | Amazon Music | iHeartRadio | Stitcher | Email | RSS | More