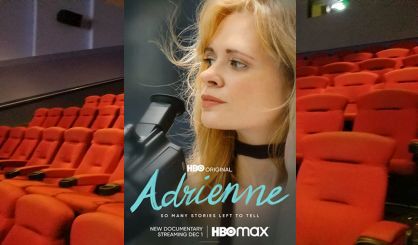 Flick Pick is a podcast about movies. In today's episode, Andrew Green reviews Adrienne, which is a new documentary about actress and filmmaker Adrienne Shelly. She was murdered in 2006, right before her signature film, Waitress, was to be released.
Andrew was a big fan of Adrienne because she was the star of one of his all-time favorite films, Trust, released in 1990.
Could Andrew handle the emotional story of Adrienne Shelly's life and tragic death? Scroll down and click the Play icon to find out in this tear-jerking edition of Flick Pick!
Click here to listen to additional episodes of Flick Pick.
Podcast: Play in new window | Download (Duration: 5:22 — 4.9MB) | Embed
Subscribe: Apple Podcasts | Google Podcasts | Spotify | Amazon Music | iHeartRadio | Stitcher | Email | RSS | More