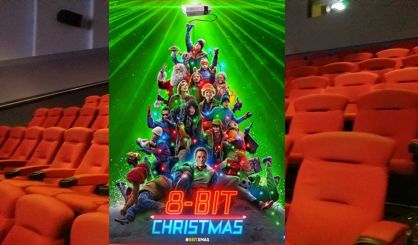 Flick Pick is a podcast about movies. In today's episode, Andrew Green reviews 8 Bit Christmas, which is a new movie.
It takes place in the late 80s and tells the story of a boy who dreams of getting a Nintendo for Christmas. Hijinks ensue.
Did classic gaming aficionado Andrew Green enjoy this story that seems to have been targeted at him? Or is he too much of a Grinch to enjoy a light hearted little Christmas picture? Scroll down and click the Play icon to find out in this Christmas edition of Flick Pick!
Click here to listen to additional episodes of Flick Pick.
Podcast: Play in new window | Download (Duration: 5:44 — 5.3MB) | Embed
Subscribe: Apple Podcasts | Google Podcasts | Spotify | Amazon Music | iHeartRadio | Stitcher | Email | RSS | More