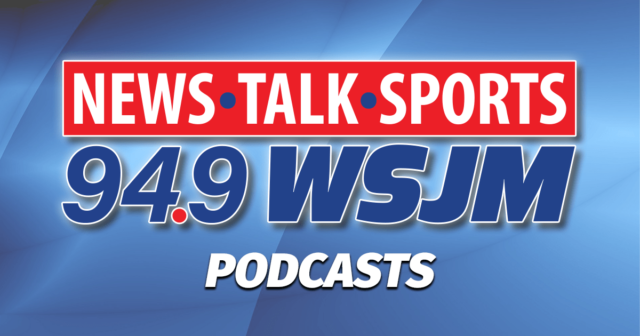 MLB – Major League Baseball
Yesterday
Detroit Tigers 5, Chicago White Sox 3
Minnesota Twins 9, Chicago Cubs 5
Tigers 5, White Sox 3 – White Sox lose to Tigers, putting AL Central clinch on hold
Akil Baddoo and Victor Reyes drove in two runs apiece and the Detroit Tigers stalled the Chicago White Sox's drive for the AL Central title with a 5-3 victory. The magic number for the White Sox to clinch the division remained at two games. Reyes had four of Detroit's 16 hits. Daz Cameron reached base four times and scored two runs for the Tigers, who have won the first two games of the three-game series. The White Sox have lost five of their last seven games.
Twins 9, Cubs 5 – Gordon homers, 4 Twins get 3 hits, Minnesota tops Cubs 9-5
Nick Gordon hit a two-run homer and two singles, Josh Donaldson and Max Kepler each had three hits and two RBIs, and the Minnesota Twins beat the Chicago Cubs 9-5. Mitch Garver added three singles and an RBI in his return from a back injury to help last-place Minnesota end a two-game slide. Byron Buxton had two hits and scored twice as the Twins rode a 16-hit attack to win for just the third time in nine games. Willson Contreras and Trayce Thompson cracked solo shots for the Cubs at breezy Wrigley Field.
Tonight
Chicago White Sox at Detroit Tigers, 1:10 p.m.                  94.9 WSJM-FM/103.7 Cosy-FM 12:50
Minnesota Twins at Chicago Cubs, 7:40 p.m.
MLB – Grievance over shortened MLB season opens Monday
In the midst of difficult negotiations for a new collective bargaining agreement, Major League Baseball and its players' association are scheduled to start a grievance hearing next Monday over the union's claim the 2020 pandemic-affected season was too short. The timing of the hearing was disclosed to The Associated Press by people familiar with the litigation who spoke on condition they not be identified. Martin Scheinman, who took over as baseball's impartial arbitrator after the clubs fired Mark Irvings, will hear the case about the coronavirus-impacted season. If the union prevails, MLB might be liable for hundreds of millions in damages.
NFL – Lions searching for a defensive base after two weeks
Two games into the season, Detroit Lions coach Dan Campbell is still trying to find a foundation for his struggling defense. After giving up 41 points in a season-opening loss to the San Francisco 49ers, the Lions allowed 35 in an 18-point loss on Monday night. Only the Atlanta Falcons (80) have allowed more points in their first two games than Detroit.
NFL – Mannings' "MNF" broadcast jumps 138%, averages 1.9 million
The "Monday Night Football" presentation with Peyton and Eli Manning increased its viewership by 138% over last week's debut, becoming the most-watched alternate telecast in ESPN history. ESPN and Nielsen reported that the Mannings' freewheeling telecast of the Green Bay Packers' 35-17 victory over the Detroit Lions on ESPN2 averaged 1.9 million viewers. The Week 1 overtime thriller between the Baltimore Ravens and Las Vegas Raiders averaged 800,000. NFL viewership is up 14% over the first two weeks last year, according to the league and Nielsen. The 17.7 million average viewership is the highest since 2016.
NFL – New Orleans: Flames shoot up side of Superdome roof, put out
Smoke and flames shot up the side of the Superdome's roof after a pressure washer being used to clean the roof of the New Orleans arena caught fire. The New Orleans Fire Department says it responded to the rooftop fire shortly after 12:30 p.m. Tuesday. A short time later, fire officials say, the flames were under control. Crews have been power washing the roof to prepare it to be painted. Authorities said it appeared a pressure washer caught fire. Damage was still being assessed. Emergency officials said on Twitter that one person was taken to the hospital with minor burns.
NBA – AP source: Simmons won't report to 76ers' training camp
A person with direct knowledge of Ben Simmons' plans tells The Associated Press the All-Star guard won't report to training camp next week. The person spoke on condition of anonymity because discussions of Simmons' plans with the franchise have been private.  The 25-year-old guard from Australia was the No. 1 pick of the 2016 draft. He is a three-time All-Star and had been paired with Joel Embiid as the franchise cornerstones as the Sixers chase their first NBA championship since 1983. But Simmons took the brunt of the blame for the top-seeded Sixers' second-round exit in last season's playoffs.
NCAAFB – Big Ten – Rutgers suspends 2 football players after paintball shooting
Two Rutgers players have been suspended from the football team after they were charged in an incident in which three people were struck by paintballs fired from a passing vehicle. Coach Greg Schiano took the action after defensive backs Malachi "Max" Melton and Chris Long were each charged with three counts of aggravated assault and a weapons count. The charges stem from an incident Monday night in the area of the school's campus in Piscataway. The three students hit by the paintballs suffered minor injuries but declined medical attention. Melton has recorded two interceptions — including one he returned for a 46-yard touchdown against Temple — and a blocked punt in three games this season. Long has seen time on special teams in all three games.  Rutgers plays at 19th ranked Michigan on Saturday.
NCAAFB – Irish QB Jack Coan preps for rugged reunion vs Badgers
Jack Coan admits it's going to be a little strange this Saturday when No. 12 Notre Dame takes on his old team No. 18 Wisconsin at Chicago's Soldier Field. "It's definitely going to be weird," the 22-year-old grad transfer quarterback admitted as the 3-0 Irish looked ahead to their matchup with the 1-1 Badgers. "It's going to be a lot of my friends I'm going to be playing against, guys I still talk to today. But at the end of the day, it's just another football game."
NCAAWBKB – NCAA places Ga Tech women's hoops team on 3 years probation
The NCAA has placed Georgia Tech's women's basketball program on probation for three years. The infractions committee cited violations committed under former coach MaChelle Joseph that included players being forced to practice longer than the rules allow and on scheduled off days. The NCAA finding means both the men's and women's programs at Georgia Tech have landed on probation for rules violations. That troubling situation prompted the governing body to also order a comprehensive compliance review of Georgia Tech's athletics department by an outside agency. The probationary period for the women's team does not include an NCAA Tournament ban.
Golf – Ryder Cup – Americans try to win back the Ryder Cup in Wisconsin
The biggest event in golf has nothing to do with money. The Ryder Cup returns after being postponed one year by the pandemic. Europe has won nine of the last 12 and will try to win on U.S. soil for the first time since 2012. The Ryder Cup is at Whistling Straits in Wisconsin, and the American team is led by Wisconsin native Steve Stricker. The Pete Dye design previously hosted three PGA Championships. The LPGA Tour has another 54-hole event, this one by design. The LPGA is in Arkansas. The PGA Tour Champions is at Pebble Beach.
Soccer – Lavelle, Morgan shine as US women rout Paraguay again, 8-0
Rose Lavelle thrilled her hometown fans with a goal and three assists in the first 15 minutes, Alex Morgan scored three goals and the United States women routed Paraguay 8-0 in an exhibition. The U.S. topped Paraguay by a combined score of 17-0 in the two-game series in Ohio, following Thursday's 9-0 win in Cleveland. Lavelle brought the crowd of 22,515 at Cincinnati's TQL Stadium to its feet when she headed in a cross from Casey Krueger in the fourth minute. Carli Lloyd entered in the 61st minute and scored her 134th career goal.
MILB – Minor League Baseball – High-A Central League Championship Series (best of 3)
Last Night
Cedar Rapids Kernels 2, Quad Cities River Bandits 1                   (CR leads 1-0)
*Game 2 tonight at 7:35 at Cedar Rapids
MHSAA – High School Sports
Last Night
Boys Soccer
(3) St. Joseph 2, (1) Gull Lake 1
St. Joe's Seth Walters had the game winning goal with 9:27 left in the second half as 3rd ranked St. Joseph defeated top ranked Gull Lake 2-1 at Dickinson Stadium on Tuesday.  Walters also assisted on Henrique Czesnat's (Chez-nat) game tying goal early in the 2nd half.  Both teams were undefeated with St. Joe improving to 9-0-2 and 5-0 in SMAC play, and Gull Lake falls to 12-1 overall and 5-1 in the conference. 
Lakeshore 3, Kalamazoo Loy Norrix 2
Mattawan 3, Battle Creek Lakeview 1
Portage Central 0, Portage Northern 0 – TIE
South Haven 5, Berrien Springs 1
Volleyball
Michigan Lutheran 3, Howardsville Christian 0
Watervliet 3, Martin 0
Decatur 3, Bangor 0
Girls Swimming and Diving
Portage Northern 126, St. Joseph 59
Tonight
Boys Soccer
Edwardsburg at Niles, 5:30 p.m.
Lawrence at New Buffalo, 6:00 p.m.
Bridgman at Brandywine, 5:00 p.m.
Vicksburg at Otsego, 6:30 p.m.
Three Rivers at Paw Paw, 6:00 p.m.
Dowagiac at Plainwell, 6:30 p.m.
Allegan at Sturgis, 6:30 p.m.
Parchment at Coloma, 6:00 p.m.
Comstock at Bloomingdale, 5:00 p.m.
Cassopolis at Hartford, 5:00 p.m.
Schoolcraft at Constantine, 5:00 p.m.
Saugatuck at Delton-Kellogg, 6:00 p.m.
Kalamazoo Christian at Fennville, 6:45 p.m.
Lawton at Kalamazoo Hackett, 5:00 p.m.
Volleyball
St. Joseph at Lakeshore, 6:30 p.m.
Lake Michigan Catholic at Eau Claire, 6:00 p.m.
Lawrence at New Buffalo, 5:00 p.m.
Buchanan at River Valley, 6:00 p.m.
Mattawan at Portage Northern, 6:30 p.m.
Gull Lake at Battle Creek Lakeview, 6:30 p.m.
Portage Central at Battle Creek Central, 6:30 p.m.
Kalamazoo Central at Kalamazoo Loy Norrix, 6:30 p.m.
Covert at Countryside, 5:00 p.m.
Boys Tennis
St. Joseph at Portage Central, 3:00 p.m.
Otsego at Vicksburg, 4:00 p.m.
South Haven at Berrien Springs, 4:30 p.m.
Cross Country
SMAC West at Portage Northern, 5:00 p.m.
Podcast: Play in new window | Download (Duration: 3:01 — 2.8MB) | Embed
Subscribe: Apple Podcasts | Spotify | Stitcher | Email | RSS | More