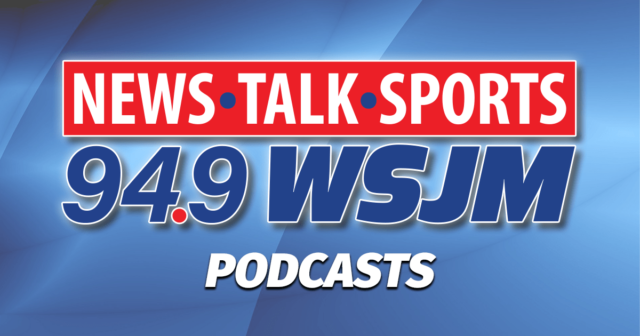 MLB – Major League Baseball
Yesterday
Detroit Tigers 4, Milwaukee Brewers 1
Philadelphia Phillies 6, Chicago Cubs 5
Los Angeles Angels 3, Chicago White Sox 2
Tigers 4, Brewers 1 – Garneau, Tigers complete 2-game sweep of contending Brewers
Dustin Garneau homered and drove in two runs, rookie Matt Manning combined with the bullpen on a three-hitter and the Detroit Tigers beat the Milwaukee Brewers 4-1 to complete a two-game sweep. Milwaukee's magic number to clinch the NL Central remained at five after they dropped a pair to the Tigers following a five-game winning streak. Garneau knocked in the go-ahead run in the fifth with a sacrifice fly. He lofted his fourth homer with two out in the seventh. Derek Hill, who drove in the lone run in Detroit's 1-0, 11-inning victory over Milwaukee on Tuesday, supplied an RBI triple. Miguel Cabrera added a run-scoring double.
Phillies 6, Cubs 5 – Phillies win wild one on passed ball in 9th; top Cubs 6-5
Andrew Knapp scored on a passed ball in the ninth inning to bolster the Philadelphia Phillies' tenuous playoff push with a 6-5 win over the Chicago Cubs. The Phillies bullpen blew it in the late innings. Robinson Chirinos hit a two-run homer off Jose Alvarado that tied it 4-all in the eighth. Matt Duffy hit a solo shot off Ian Kennedy in the ninth and tied it at 5. J.T. Realmuto led off the eighth inning with his 15th homer of the season in a topsy-turvy final two innings for a club clinging to playoff aspirations.
Angels 3, White Sox 2 – Marsh homers off Kopech in 8th, Angels top White Sox 3-2
Brandon Marsh hit a tiebreaking solo homer off Michael Kopech in the eighth inning, and the Los Angeles Angels beat the Chicago White Sox 3-2. Marsh drove a 101 mph, full-count fastball from Kopech over the wall in left-center for his second homer. Mike Mayers struck out the side in the seventh for the win. Steve Cishek worked out of a jam in the eighth before Raisel Iglesias finished for his 32nd save. Yoán Moncada homered for AL Central-leading Chicago, which had won three of four.
Today
Los Angeles Angels at Chicago White Sox, 2:10 p.m.
Chicago Cubs at Philadelphia Phillies, 6:05 p.m.
Detroit Tigers at Tampa Bay Rays, 7:10 p.m.               WSJM-FM 94.9/103.7 Cosy-FM 6:50
NFL – National Football League – Week 2
Tonight
New York Giants at Washington Football Team, 8:20 p.m.
NFL – Dalton ready to meet former team when Bears host Bengals
Andy Dalton remembers how strange it felt playing against the Bengals. The fact the game was in Cincinnati made it that much more emotional for the veteran quarterback. Dalton goes against the Bengals for the second time in as many years when they visit the Chicago Bears on Sunday. And this one figures to be a little less emotional than when he faced them last season as a member of the Dallas Cowboys. The Bears are looking to bounce back from a season-opening, 34-14 loss to the Rams in Los Angeles. Dalton did little to quiet the calls for prized rookie Justin Fields in that one.
NFL – Fisher eager to move beyond Achilles injury, play for Colts
Eric Fisher's life changed almost as soon he felt the pain in his left foot during the AFC championship game. He agonized about his inability to play in the Super Bowl. After eight seasons in Kansas City, he was released in March as a cost-cutting move and spent the next two months uncertain about his future. In May, he finally signed with the Indianapolis Colts. And now, following nearly eight months of rehab, the two-time Pro Bowl left tackle appears to be nearing a return.  Fisher was the number one overall pick out of Central Michigan.
NBA – Bucks hire Lisa Byington as TV play-by-play broadcaster
Lisa Byington is making history as the Milwaukee Bucks' new play-by-play television broadcaster. The Bucks announced the hiring Wednesday and said Byington is the first woman to work as a full-time television play-by-play announcer for any major men's professional sports team. Byington replaces Jim Paschke. Paschke retired after 35 seasons as the team's main television play-by-play broadcaster. Byington became the first female play-by-play broadcaster for the NCAA men's basketball tournament earlier this year.
NCAAFB – ACC looking to improve shaky performance in Power 5 matchups
Teams from the Atlantic Coast Conference have some work to do to back assertions that they can play with anybody. Through two weeks of the season, they've won only two of eight games against teams from other Power Five conferences, or Notre Dame. Three games on Saturday will give the league a chance to start changing the perception that Clemson is the league's only formidable squad. No. 15 Virginia Tech plays at West Virginia, Northwestern visits Duke and Michigan State is at No. 24 Miami.
NCAAFB – Jaguars coach Urban Meyer says 'no chance' he lands at USC
Jacksonville Jaguars coach Urban Meyer says "there's no chance" he takes the open job at Southern California. He adds, "I'm here and committed to try to build an organization." Meyer's name was immediately linked to USC after the Trojans fired Clay Helton on Monday. Meyer has found success at every college stop, building winners at Bowling Green, Utah, Florida and Ohio State. He won two national championships with the Gators and another with the Buckeyes. He stepped down after the 2018 season.
Biles: FBI turned 'blind eye' to reports of gymnasts' abuse
Olympic gold medalist Simone Biles has told Congress that the FBI and gymnastics officials turned a "blind eye" to USA Gymnastics team doctor Larry Nassar's sexual abuse of her and hundreds of other women. Biles told the Senate Judiciary Committee Wednesday that "enough is enough" as she and three other U.S. gymnasts spoke in stark emotional terms about the lasting toll Nassar's crimes have taken on their lives. The hearing is part of a congressional effort to hold the FBI accountable after multiple missteps in investigating the case – including the delays that allowed Nassar to abuse additional young gymnasts.
Soccer – Alex Morgan: New contract must not cut existing compensation
U.S. soccer star Alex Morgan says the women's national team needs to make sure players aren't losing any of their existing compensation under the identical contract proposals the U.S. Soccer Federation has made to both the men's and women's teams. But she says the team is hopeful for a new collective bargaining agreement that will address players' concerns about equitable pay. U.S. Soccer has said it offered identical contracts to the players' associations for the men's and women's national teams. Morgan is among the women's team players who sued the federation in 2019, contending they have not been paid equitably under their collective bargaining agreement compared to what the men's team receives under its agreement.
NASCAR – NASCAR adds Gateway, returns Homestead to playoffs for 2022
Homestead-Miami Speedway will return to the playoff portion of the NASCAR season in 2022. The series is also bringing its Cup Series to the Gateway track outside St. Louis and will race on Easter Sunday for the first time in more than three decades. The schedule for next year also takes one of two races away from Pocono. NASCAR also plans to race on the Indianapolis Motor Speedway road course for the second year in a row. It will also run on the dirt at Bristol Motor Speedway in its first Easter Sunday race since 1989.
WADA warns Russia not to interfere in anti-doping work
The World Anti-Doping Agency has warned Russia not to interfere in drug-testing in the country and asked that a year-old vacancy at the top of the national anti-doping body be filled. WADA president Witold Banka met with Russian Sports Minister Oleg Matytsin in Turkey for talks on the future of the still-suspended Russian anti-doping agency. RUSADA hasn't had a permanent director-general since Yuri Ganus was fired in August 2020 because of financial irregularities. Ganus frequently criticized Russian sports authorities while at RUSADA.
MILB – Minor League Baseball – High-A Central
Last Night
West Michigan Whitecaps 7, Lansing Lugnuts 2 – Game 1
Lansing Lugnuts 6, West Michigan Whitecaps 2 – Game 2
Wisconsin Timber Rattlers 4, Great Lakes Loons 2
Quad Cities River Bandits 12, South Bend Cubs 4
Tonight
West Michigan Whitecaps at Lansing Lugnuts, 7:05 p.m.
Wisconsin Timber Rattlers at Great Lakes Loons, 7:05 p.m.
South Bend Cubs at Quad Cities River Bandits, 7:30 p.m.
NJCAA – Junior College Athletics
Last Night
Women's Soccer
Lake Michigan College 1, Jackson College 0
Men's Soccer
Jackson College 7, Lake Michigan College 0
Today
Women's Volleyball
Lake Michigan College at Muskegon Community College, 6:30 p.m.
MHSAA – High School Sports
Last Night
Boys Soccer
Michigan Lutheran 9, Bridgman 1
Buchanan 4, Berrien Springs 3
Watervliet 4, Coloma 0
Dowagiac 3, Allegan 0
Otsego 3, Niles 0
Edwardsburg 5, Paw Paw 0
Three Rivers 3, Sturgis 2
Plainwell 1, Vicksburg 1 – TIE
Fennville 5, Saugatuck 0
Hartford 6, Bangor 2
Kalamazoo Hackett 1, Kalamazoo Christian 0
Portage Central 5, Kalamazoo Central 0
Delton-Kellogg 4, Schoolcraft 0
Parchment 3, Constantine 1
Volleyball
Mattawan 3, St. Joseph 2
Lakeshore 3, Kalamazoo Central 0
Lake Michigan Catholic 3, Countryside 0
Eau Claire 3, Watervliet Grace Christian 0
Buchanan 3, Brandywine 0
Portage Northern 3, Portage Central 0
Boys Tennis
St. Joseph 6, Gull Lake 2
Mattawan 7, Lakeshore 1
Today
Boys Soccer
Portage Northern at St. Joseph, 6:30 p.m.
Battle Creek Lakeview at Lakeshore, 6:30 p.m.
Mattawan at Kalamazoo Central, 6:30 p.m.
Portage Central at Gull Lake, 6:30 p.m.
Kalamazoo Loy Norrix at Battle Creek Central, 6:30 p.m.
Howardsville Christian at Lawrence, 5:00 p.m.
Saugatuck at Bangor, 5:00 p.m.
Hartford at Hillsdale Academy, 5:30 p.m.
Comstock at Schoolcraft, 5:00 p.m.
Volleyball
Muskegon Heights at Benton Harbor, 5:00 p.m.
Coloma at Berrien Springs, 6:00 p.m.
Gobles at Watervliet, 6:30 p.m.
New Buffalo at Howardsville Christian, 6:00 p.m.
Hartford at Bangor, 7:00 p.m.
Centreville at Bloomingdale, 7:00 p.m.
Plainwell at Allegan, 6:00 p.m.
Otsego at Dowagiac, 6:00 p.m.
Vicksburg at Edwardsburg, 6:00 p.m.
Paw Paw at Sturgis, 6:00 p.m.
Mendon at Comstock, 7:00 p.m.
Girls Swimming and Diving
St. Joseph at South Haven, 6:00 p.m.
Podcast: Play in new window | Download (Duration: 2:46 — 2.5MB) | Embed
Subscribe: Apple Podcasts | Spotify | Stitcher | Email | RSS | More