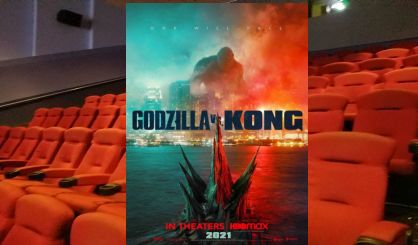 Flick Pick is a podcast about movies. In today's episode, Andrew Green reviews Godzilla vs. Kong. This is a movie in which Godzilla and King Kong go toe to toe in an all out brawl. Who will emerge as king of the monsters?
Andrew strongly believes Godzilla should win such a fight. Did he get his way? Scroll down and click the Play icon to find out in this exciting edition of Flick Pick!
Click here to listen to additional episodes of Flick Pick.
Podcast: Play in new window | Download (Duration: 3:39 — 3.3MB) | Embed
Subscribe: Apple Podcasts | Google Podcasts | Spotify | Amazon Music | iHeartRadio | Stitcher | Email | RSS | More