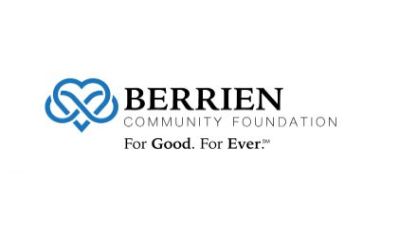 The latest round of For Good Grants, totaling more than $100,000, has been announced by the Berrien Community Foundation. President Lisa Cripps-Downey tells WSJM News the BCF is continuing the For Ever Operational Sustainability Grants that were started last year in response to the pandemic.
"As we looked this year, we saw that there was still a need for that," Cripps-Downey said. "Some of our organizations still just need basic operational support so they can hang on and continue to provide services during this time."
Some of those grants are aimed at arts groups, like the Southwest Michigan Symphony Orchestra and Shadowland on Silver Beach. The For Good Grants are also, in many cases, pandemic-related. For example, Cripps-Downey says St. Joseph Today is a recipient as many downtown businesses struggle to support the usual summer activities.
"To be able to continue to have those events, drive people downtown to our businesses and to help support our local merchants, and keep those events going to give us a healthy downtown area."
Cripps-Downey says committees of volunteers look at the applications each cycle to pick the recipients. There's also a group of students that selects some recipients.
Grant recipients are:
For Good Grants:
· Acorn Center for the Performing Arts – to convert outdoor space into a music venue.
· Berrien County Conservation District – to support farmers' water testing requirement.
· Calling All Colors – to resume in-person programming.
· Chikaming Open Lands – to construct improvements in their nature preserves.
· Eau Claire Public Schools – to purchase percussion and drumline equipment.
· Fernwood Botanical Garden – for the holiday light show.
· Girl Scouts Heart of Michigan – to make membership more accessible to girls in northern Berrien County.
· LifePlan – for family support outreach in housing communities in Niles.
· St. Joseph Today – to support community events and placemaking.
· YMCA of Greater Michiana – for a summer day camp in Niles.
· Youth Development Company – for supplies for after-school programming.
For Good Grants awarded by student volunteers with T.E.A.M.:
· Berrien County Historical Association – for history projects to be done in academic environments.
· Berrien County Youth Fair – to update to an LED roadside sign.
· Saint Joseph Rocket Football – for medical equipment and scholarships.
· Water Street Glassworks – for students to learn glassblowing.
For Ever Operational Sustainability Grants:
· Community Healing Centers/Carol's Hope
· Southwest Michigan Symphony Orchestra
· Shadowland on Silver Beach