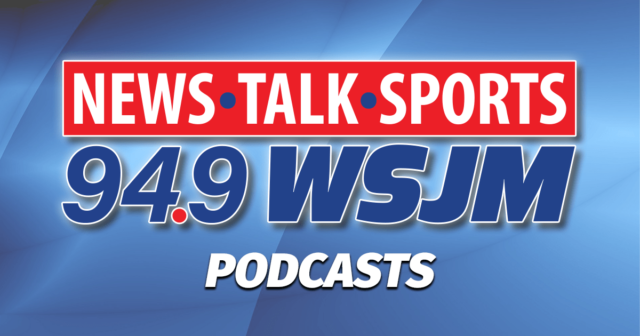 MLB – Major League Baseball
Yesterday
Boston Red Sox 11, Detroit Tigers 7
Chicago White Sox 9, Cincinnati Reds 0
Chicago Cubs 7, Los Angeles Dodgers 1 – Game 1
Chicago Cubs 4, Los Angeles Dodgers 3 – Game 2
Red Sox 11, Tigers 7 – Red Sox hit 4 homers, hold off reeling Tigers 11-7 at Fenway
Xander Bogaerts hit a two-run homer, Nick Pivetta struck out eight over five innings and the Boston Red Sox beat the skidding Detroit Tigers 11-7. Alex Verdugo, Hunter Renfroe and Kiké Hernández also went deep for Boston, which led 8-2 after three innings but needed to hold off the Tigers late in a slugfest that featured 24 hits and 13 pitchers. Detroit has lost six straight and 11 of 12. The Tigers had the bases loaded with one out in the eighth, but Matt Barnes came out of the bullpen and got Miguel Cabrera to ground into a double play that ended the threat. Barnes didn't allow a baserunner in the ninth, picking up his seventh save.
White Sox 9, Reds 0 – Will wonders never Cease? Chisox pitcher's bat, arm top Reds
Dylan Cease pitched one-hit ball for six innings, struck out 11 and amazingly got three hits in his first pro plate appearances as the Chicago White Sox routed the Cincinnati Reds 9-0. It was a historic night at the plate for Cease, who doubled and singled twice before getting pulled for a pinch-hitter. Cease is the first American League pitcher since Jarrod Washburn in 2001 to have a three-hit game. He is the first White Sox pitcher with three hits in a game since Tom Bradley on May 14, 1972, a year before the designated hitter came into play. Jose Abreu homered as the White Sox won for the eighth time in 11 games.
Cubs 7, Dodgers 1/Cubs 4, Dodgers 3 – Kershaw goes 1 inning in DH opener, Dodgers swept by Cubs
Clayton Kershaw lasted one inning in the shortest start of his stellar career in the opener, Trevor Bauer didn't get through the fifth in the nightcap, and the Chicago Cubs beat the Los Angeles Dodgers 4-3 to sweep a split doubleheader. David Bote, who tagged Kershaw for a three-run double in a 7-1 win, delivered a game-ending single in the ninth inning of the nightcap. Javier Báez hit a tying, two-run homer with two outs in the eighth. Chicago took two from the World Series champions after losing seven of nine. The Dodgers lost for the eighth time in 10 games.
Today
Chicago White Sox at Cincinnati Reds, 12:35 p.m.
Detroit Tigers at Boston Red Sox, 7:10 p.m.           94.9 WSJM/103.7 Cosy-FM 6:50
Los Angeles Dodgers at Chicago Cubs, 7:30 p.m.
MLB – Arrieta on IL
The Chicago Cubs have placed former NL Cy Young Award winner Jake Arrieta on the 10-day injured list because of an abrasion on his right thumb. The Cubs also placed second baseman Nico Hoerner and reliever Dan Winkler on the injured list with a strained left forearm and right triceps tendinitis, respectively. And they recalled left-handed pitcher Kyle Ryan and right-handed pitcher Keegan Thompson and selected infielder Ildemaro Vargas from Triple-A Iowa.
NHL – National Hockey League
Last Night
Carolina Hurricanes 6, Chicago Blackhawks 3
Hurricanes 6, Blackhawks 3 – Svechnikov helps Hurricanes rally past Blackhawks 6-3
Andrei Svechnikov ended an eight-game goal drought by scoring twice to help the Carolina Hurricanes beat the Chicago Blackhawks 6-3. Svechnikov also had an assist on Teuvo Teravainen's third-period goal for the Hurricanes. Carolina had to battle and erase a 2-0 deficit to maintain momentum toward winning the franchise's first Presidents' Trophy. It was Carolina's fifth straight win and 12th straight game with at least a point. Alex DeBrincat scored twice for the Blackhawks, who were eliminated from the playoff race with Monday's loss to Carolina. This was Chicago's sixth straight loss.
NBA – National Basketball Association
Last Night
Charlotte Hornets 102, Detroit Pistons 99
Hornets 102, Pistons 99 – Hornets hold on for crucial 102-99 win over Pistons
LaMelo Ball scored 23 points, including two free throws with 5.8 seconds left, and the Charlotte Hornets took another step toward the postseason with a 102-99 victory over the Detroit Pistons. Detroit trailed by two when rookie Killian Hayes was fouled with 9.4 seconds remaining, but he made just one of two free throws. Ball made his free throws at the other end, and Hayes missed a last-second 3-pointer. Hamidou Diallo scored a career-high 35 points for Detroit.
Tonight
Sacramento Kings at Indiana Pacers, 8:00 p.m.
NCAAMBB – Sophomore Franz Wagner leaves Michigan, enters NBA draft
Franz Wagner is entering the NBA draft. The Michigan sophomore made the announcement Tuesday. Wagner averaged 12 points, six-plus rebounds and two assists over two seasons. The 6-foot-9, 220-pound Wagner was a second-team All-Big Ten player. The German native helped Michigan win a Big Ten title and reach a regional final in the NCAA Tournament. Michigan awaits freshman center Hunter Dickinson's decision to stay for his sophomore season or go into the NBA draft, which is July 29. The Wolverines are losing Isaiah Livers, Mike Smith, Chaundee Brown and Austin Davis from this year's team.
NFL – Lions sign LS Scott Daly, G Evan Heim
The Detroit Lions have signed long snapper Scott Daly and guard Evan Heim. Daly most recently played with the New York Guardians of the XFL. He entered the NFL with Dallas as an undrafted free agent out of Notre Dame in 2018. Heim played college football at Minnesota State-Mankato.
Horse Racing – Belmont to admit 11,000
The Belmont Stakes will limit attendance to 11,000 spectators for the third leg of horse racing's Triple Crown series.  NYRA says that required mandatory seating and social distancing will limit tickets to reserved seats and hospitality areas. All fans must submit proof of completed vaccination or a negative COVID-19 test to get in.  The Preakness Stakes on May 15 is limiting attendance to 10,000. The Kentucky Derby had attendance of 51,838 last weekend. Another of horse racing's major events will have spectators, too. Tickets for the Breeders' Cup at Del Mar will go on sale July 16. Organizers say fans will be welcomed back for the Nov. 5-6 event at the track north of San Diego, although they did not specify whether attendance would be limited. They said attendance would be dictated by state and local health and safety guidelines.  Last year's event at Keeneland in Kentucky also was held without fans because of the global pandemic.
Indy500 – Wilson to return to Indy 500 as 6th Andretti Autosport entry
Stefan Wilson will return to the Indianapolis 500 with Andretti Autosport. It will be his third time attempting the Indianapolis 500. He raced for Andretti in 2018 when he was the leader with four laps remaining in need of a caution to win the race. Wilson had to pit for fuel when the yellow never flew and he finished 15th. Wilson will be the sixth Andretti car entered into the race and the 34th confirmed entry. Roger Penske expects 36 cars when the garage opens May 17. Only 33 cars will qualify for the May 30 race.
Golf – PGA – PGA Tour heads to Quail Hollow, Champions gets first major
Quail Hollow gets another strong field for the Wells Fargo Championship. Justin Thomas at No. 2 leads six of the top 10 in the world, and 10 of the top 15, in the field. Thomas has reason to love Quail Hollow. That's where he won the PGA Championship two years ago. Also playing is Rory McIlroy. He is No. 15 in the world, his lowest ranking in more than a decade. The PGA Tour Champions has its first major of the year in Alabama at the Regions Tradition. Steve Stricker is the defending champion from 2019. That was his first senior major.
MILB – Robot umps and dogs, minor league ball back after lost year
Minor league baseball is back after a season lost to the coronavirus pandemic. From Omaha to Tampa, from San Jose to the Jersey Shore, games resumed Tuesday at all different levels. There have been significant changes to the structure of the minors and there have been new rules put in play. There was a computer calling balls and strikes at George Steinbrenner Field in Tampa, Florida. But the fans and crazy promotions that make minor league ball such a neat experience are back, as are the games.
MILB – Minor League Baseball – High-A Midwest
Last Night
South Bend Cubs 7, Quad Cities River Bandits 4
Fort Wayne TinCaps 8, West Michigan Whitecaps 0
Lansing Lugnuts 8, Lake County Captains 1
Dayton Dragons 9, Great Lakes Loons 4
Last Night
Dayton Dragons at Great Lakes Loons, 6:05 p.m.
Quad Cities River Bandits at South Bend Cubs, 7:05 p.m.
Lake County Captains at Lansing Lugnuts, 7:05 p.m.
West Michigan Whitecaps at Fort Wayne TinCaps
AHL – American Hockey League
Last Night
Rockford IceHogs 3, Grand Rapids Griffins 2
Tonight
Cleveland Monsters at Grand Rapids Griffins, 7:00 p.m.
MCCAA – Junior College Sports
Today
Baseball
Lake Michigan College at Kalamazoo Valley Community College, 2:00 p.m./4:30 p.m.
MDHHS – Michigan lifts outdoor mask requirement for crowds under 100
Michigan is lifting an outdoor mask requirement except in gatherings of at least 100 people and in organized contact sports. It also says teen athletes no longer must undergo regular COVID-19 testing if they are fully vaccinated. The revised pandemic order takes effect Thursday. Vaccinated people are not required to be masked at indoor residential gatherings. More than half of Michigan residents ages 16 and older have gotten at least one shot. The order, which ends May 31 unless extended, also allows for festivals, fairs and golf tournaments to exceed a 1,000-person limit under certain conditions.
MHSAA – Teen baseball player dies after collision at second base
A teenage baseball player has died nearly two weeks after he was knocked unconscious during a collision at second base. The Lansing State Journal says Cooper Gardner, a junior at Bath High School, died Sunday at home. The school says on Facebook that Cooper suffered a brain injury on April 21 during a game between Bath and Portland St.  Patrick. Coach Michael Collins says Cooper was trying to catch the ball and tag a runner at second base when he was struck in the head in a collision. A GoFundMe page described it as a "freak accident." Cooper's teammates, family and friends gathered Monday at the baseball field, about 15 miles northeast of Lansing.
MHSAA – High School Sports
Last Night
Baseball
Bridgman 9, Michigan Lutheran 0 – Game 1
Bridgman 4, Michigan Lutheran 0 – Game 2
Portage Central 9, Lakeshore 2 – Game 1
Portage Central 9, Lakeshore 4 – Game 2
Kalamazoo Central 15, South Haven 0 – Game 1
Kalamazoo Central 7, South Haven 5 – Game 2
Niles 1, Three Rivers 0 – Game 1
Niles 8, Three Rivers 3 – Game 2
River Valley 21, Eau Claire 2 – Game 1
River Valley 19, Eau Claire 0 – Game 1
Otsego 5, Paw Paw 2 – Game 1
Otsego 13, Paw Paw 6 – Game 2
Vicksburg 9, Sturgis 0 – Game 1
Sturgis 7, Vicksburg 0 – Game 2
Plainwell 7, Allegan 1 – Game 1
Plainwell 15, Allegan 0 – Game 2
Decatur 14, New Buffalo 4
GR Northpointe Chr. 10, Fennville 0
Softball
Bridgman 10, Michigan Lutheran 0 – Game 1
Bridgman 10, Michigan Lutheran 0 – Game 2
St. Joseph 15, Coloma 0 – Game 1
St. Joseph 12, Coloma 4 – Game 2
Kalamazoo Central 4, South Haven 2 – Game 1
Kalamazoo Central 2, South Haven 1 – Game 2
Niles 7, Three Rivers 0 – Game 1
Niles 6, Three Rivers 4 – Game 2
River Valley 19, Eau Claire 1 – Game 1
River Valley 15, Eau Claire 0 – Game 2
Otsego 9, Paw Paw 4 – Game 1
Otsego 14, Paw Paw 4 – Game 2
Vicksburg 15, Sturgis 0 – Game 1
Vicksburg 15, Sturgis 0 – Game 2
Gull Lake 15, Marshall 7 – Game 1
Gull Lake 18, Marshall 13 – Game 2
Berrien Springs 13, Brandywine 3 – Game 1
Berrien Springs 15, Brandywine 5 – Game 2
Girls Soccer
Saugatuck 2, Parchment 0
Boys Golf
BCS White at Grand Beach
Team Results
Bridgman                     195    
Lake Michigan Catholic  217
New Buffalo                 247
River Valley                 277
Howardsville Christian  278


Individual Top 10
Maura Killups          43        BRI
Connor Shooks        44        LMC
Chas LaSata             47        LMC
Hunter Ives             50        BRI
Ryan Anderson         50        BRI
Dillon Backus          52        BRI
TJ Demeulenaere       52        BRI
Bodee Davis             53        NB
Weston Busick         55        BRI
Carter Grandlinard  56        HC
Today
Girls Soccer
Battle Creek Central at St. Joseph, 6:30 p.m.
Lakeshore at Mattawan, 6:30 p.m.
Lake Michigan Catholic at Bridgman, 4:30 p.m.
Michigan Lutheran at New Buffalo, 6:00 p.m.
Berrien Springs at Brandywine, 5:00 p.m.
Buchanan at Comstock, 6:00 p.m.
Niles at Covert, 5:00 p.m.
Watervliet at Schoolcraft, 5:00 p.m.
Kalamazoo Hackett at Coloma, 6:00 p.m.
Kalamazoo Christian at Constantine, 5:00 p.m.
Lawton at Delton-Kellogg, 6:00 p.m.
Portage Northern at Kalamazoo Central, 5:00 p.m.
Kalamazoo Loy Norrix at Portage Central, 6:30 p.m.
Battle Creek Lakeview at Gull Lake, 6:30 p.m.
Allegan at Plainwell, 6:30 p.m.
Paw Paw at South Haven, 5:15 p.m.
Sturgis at Vicksburg, 6:30 p.m.
Baseball
Lake Michigan Catholic at Brandywine, 4:15 p.m.
Constantine at Buchanan, 4:15 p.m.
Girls Tennis
St. Joseph at Gull Lake, 4:00 p.m.
Mattawan at Lakeshore, 4:00 p.m.
Berrien Springs at Kalamazoo Christian, 4:30 p.m.
Boys Golf
SMAC West at Harbor Shores (SJ host), 3:30 p.m.
BCS at Hawkshead (SH host), 4:00 p.m.
Softball
Lake Michigan Catholic at Brandywine, 4:15 p.m.
Constantine at Buchanan, 4:15 p.m.
Niles at Lakeshore, 4:00 p.m.
Mattawan at Gull Lake, 4:00 p.m.
Plainwell at Kalamazoo Christian, 4:30 p.m.
Saugatuck at GR Covenant Christian, 4:15 p.m.
Track and Field
BCS at Berrien Springs, 4:15 p.m.
Podcast: Play in new window | Download (Duration: 2:51 — 2.6MB) | Embed
Subscribe: Apple Podcasts | Spotify | Stitcher | Email | RSS | More