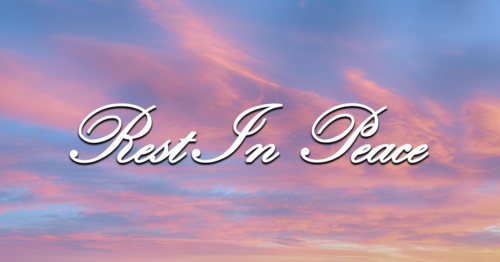 With great sadness, we announce that James Ryan Whelan, age 42 our most beloved son, brother, father, grandfather and friend went to be with our Lord and Savior on Monday, April 26, 2021.  He was born on August 8, 1978 to James Michael Whelan and Julee Whelan. He was a precocious child and a delight to his parents and grandparents. Early on he had a love for fishing, swimming and the family pets.  At four, Ryan began studying Suzuki piano and went on to play competitively until the age of sixteen. He also did gymnastics classes for many years and played baseball in his earlier years.
Ryan was talented and excelled at many things including qualifying for the Kalamazoo College Academically Talented Program.  In seventh and eighth grade, he studied college level math.  Team sports like soccer and basketball were his athletic pursuits in middle and high school.  Ryan attended Kalamazoo Christian and Paw Paw High School graduating in 1996. He graduated from Kalamazoo Valley Community College with an Associate degree (AAS) in Business Administration, followed by Western Michigan University earning high honors and graduating in 2001 with a bachelor's degree of Business Administration (BBA) in Business Management.
After college, Ryan started working for his father at Whelan & Company Insurance Agency in Paw Paw, MI.  He loved the insurance business and cared about his clients. Ryan was a member of the Michigan Association of Independent Agents.  Outside of the office, Ryan loved spending time with his kids, and his friends.  He was an avid Chicago Bears, Cubs, Blackhawks and Bulls fan. He joined his father in following University of Michigan athletics as well.  Ryan enjoyed playing in Texas Hold 'Em poker tournaments, golfing, fishing and skiing.
Family time with his kids included boating, swimming, golf and going to the movies.  He will be dearly missed by his children Jamison Hamilton of Mattawan, Hanna Whelan of Hastings, and Brynn Whelan of Mattawan.  Jamison's daughter Adelynne Pratt of Three Rivers was Ryan's first grandchild and he adored her.
He is survived by his father James (Kathy) Whelan of Mattawan, and his mother Julee (Michael) Shelton of Battle Creek. He is also survived by his two loving sisters Kelly (Jason) Waltrip of Littleton, Colorado and Jessica (Andrew) Stout of Gurnee, Illinois, Nephews and Niece,  Lincoln and Penelope Stout, and Jonathan Waltrip.
Visitation will be held Saturday, May 1, from 4-7 p.m. at Adams Funeral Home, 502 West Michigan Avenue, Paw Paw, MI.  A celebration of Ryan's life will be held on Sunday May 2, at 3 p.m. at Freshwater Community Church, 600 East Michigan Avenue, Paw Paw. Burial will conclude at Harwick Cemetery with Dinner following at 5 p.m. for family and friends at Michelle's, 25441 Red Arrow Highway, Mattawan MI.
Memorial contributions can be made in honor of James Ryan Whelan to Western Michigan University Haworth College of Business Student Scholarship Fund: https://wmich.edu/business/giving (scroll to bottom of page and click "Make A Gift").
Posted On: Friday, April 30, 2021 3:40 PM