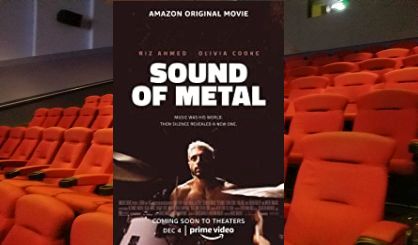 Flick Pick is a podcast about movies. In today's episode, Andrew Green reviews Sound of Metal, which is a movie nominated for Best Picture at this year's Academy Awards. It's about a heavy metal drummer who goes deaf. Doesn't that sound fun?
Did this movie have Andrew banging his head in approval, or did it make him put his earplugs in?
Scroll down and click the Play icon to find out in this very loud edition of Flick Pick!
Click here to listen to additional episodes of Flick Pick.
Podcast: Play in new window | Download (Duration: 3:26 — 3.1MB) | Embed
Subscribe: Apple Podcasts | Spotify | Stitcher | Email | RSS | More