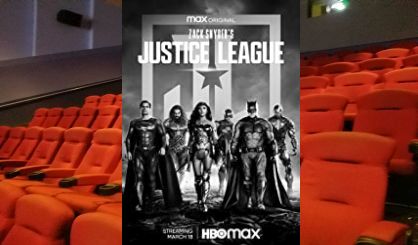 Flick Pick is a podcast about movies. In today's episode, Andrew Green reviews Zack Snyder's Justice League, which is the new cut of 2017's Justice League.
Andrew didn't so much mind the 2017 Justice League, but supported allowing original director Zack Snyder to come back to do some additional filming and editing to produce a version of the film that would match his original vision. Did Snyder improve Justice League?
Scroll down and click the Play icon to find out with this very heroic edition of Flick Pick!
Click here to listen to additional episodes of Flick Pick.
Podcast: Play in new window | Download (Duration: 5:20 — 4.9MB) | Embed
Subscribe: Apple Podcasts | Spotify | Stitcher | Email | RSS | More