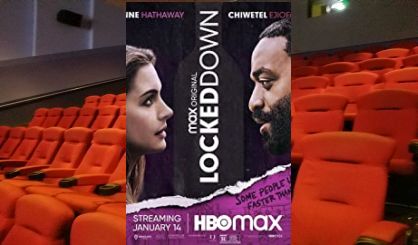 Flick Pick is a podcast about movies. In today's episode, Andrew Green reviews Locked Down, a movie that takes place during everyone's favorite pandemic lockdown.
Did Andrew enjoy watching a bunch of film characters be miserable like everyone was in real life in 2020? Scroll down and click the Play icon to find out with this fully vaccinated edition of Flick Pick!
Click here to listen to additional episodes of Flick Pick.
Podcast: Play in new window | Download (Duration: 4:36 — 4.2MB) | Embed
Subscribe: Apple Podcasts | Google Podcasts | Spotify | Stitcher | Email | RSS | More