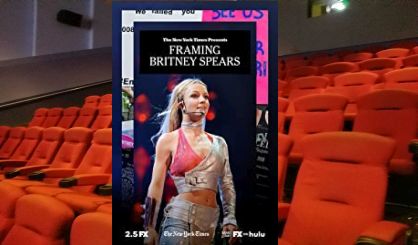 Flick Pick is a podcast about movies. In today's episode, Andrew Green reviews The New York Times Presents Framing Britney Spears, which is a documentary about the conservatorship of Britney Spears, the pop star.
Wait. I'm confused. Is Andrew a fan of Britney or something? I've never heard him say anything about Britney Spears. Why would he watch a whole documentary about Britney Spears? He always seemed more like a Christina Aguilera guy to me.
Anyway, this film examines the abuse of Britney Spears by the news media and pop culture in general. It then goes into the events which led to Britney losing her personal freedoms.
Will Andrew crack the case of the framing of Britney Spears? Scroll down and click the Play icon to find out in this very exciting edition of Flick Pick!
Click here to listen to additional episodes of Flick Pick.
Podcast: Play in new window | Download (Duration: 8:27 — 7.7MB) | Embed
Subscribe: Apple Podcasts | Google Podcasts | Spotify | Stitcher | Email | RSS | More