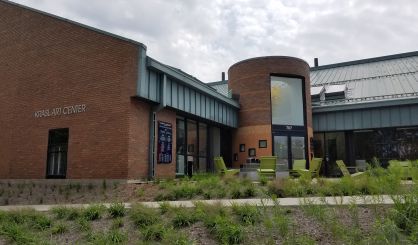 The Krasl Art Fair on the Bluff is returning for 2021 after being canceled last year due to COVID-19. The St. Joseph City Commission approved the event this week, setting it for July 9th through the 11th, but there will be changes. Executive director Julia Gourley Donohue addressed the commission.
"We obviously and most importantly are committed to ensuring the safety of all people who would be involved in this event and that will require that we significantly reduce the crowd size and manage the number of people that are with in the event space," she said.
Along with smaller crowds, masks will be required.
"Some necessary changes including gating the artist's booths with in Lake Bluff Park to monitor attendance as we expect will be required by the state executive orders."
The Smooth Jazz at Sunset concert, typically put on by 98.3 The Coast on the Saturday of the Krasl Art Fair on the Bluff, will still not happen for a second straight year.