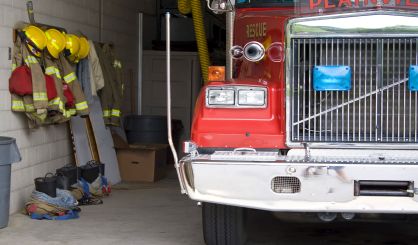 Michigan State Fire Marshal Kevin Sehlmeyer urges safety when cooking this Thanksgiving. He tells WSJM News it's the number one day for cooking fires each year. In fact, cooking accounts for 77% of fires in residential buildings on Thanksgiving. Sehlmeyer says many fires start due to cooking left unattended.
"Take a turkey, you put it in the oven for a long period of time, if you lose track of the turkey, you can have fires from that," Sehlmeyer said. "Also, starting Thanksgiving with a clean oven is important. A lot of times throughout the year, cooking stuff drips things down in the oven, and then you heat the oven for a long period of time and the remnants of previous cooking can catch on fire."
Deep frying turkeys also causes a lot of fires. First of all, Sehlmeyer says you should deep dry that bird at least 20 feet away from any buildings. When it comes to knowing how much oil to use, he says first put the turkey into a pan with water.
"Then measure how much water was left in that pan. A lot of people make a mark on the outside of the pot where the water line is so when Thanksgiving day rolls around and it's time to fire up the turkey fryer, you put oil up to that line."
Other causes of Thanksgiving cooking fires are cluttered kitchens and crowded kitchens. Sehlmeyer urges everyone to be cautious, not only to protect their homes but also to give firefighters a break.
Below is a video demonstrating the dangers of deep frying a turkey:
You can find more fire prevention tips right here.