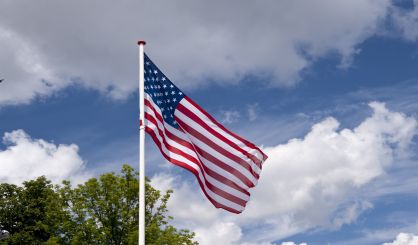 You may have seen Congressman Fred Upton pop up in the national media this week as he urged a peaceful transition of power in Washington. He got some attention for saying President Trump and others should accept the results of the presidential election. He tells WSJM News there's no proof of fraud in the election.
"The voters spoke, and the politicians shouldn't overturn what the voters said," Upton said. "It's pretty clear that Joe Biden won more than 270 electoral votes, and a transition is very important."
Upton says with the distribution of a COVID-19 vaccine now on the agenda, Joe Biden needs to be in the loop regarding federal plans by the time he takes office.
"It's important on the national security front as well that Joe Biden be briefed, informed of what the different situations are around the world so that he has got his feet on the ground and ready when he takes the oath of office on January 20."
Upton says he hasn't gotten much pushback from fellow Republican lawmakers on the issue. He thinks many have now come around. Upton was glad to hear news this week the General Services Agency is finally allowing the normal transition process to begin.