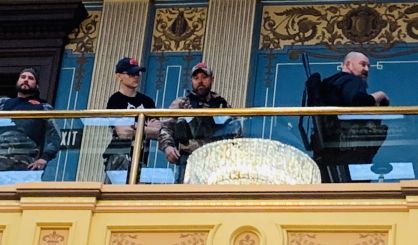 For the first time a sitting Michigan governor has pledged to spend tax dollars to beef up security at the state Capitol if a commission votes to ban guns in the building. Governor Gretchen Whitmer says she is open to the state paying for security guards and metal detectors.
"I'm hopeful they will take action to ban weapons in the Capitol," says Whitmer. "I don't think any legislator should have to go to work and be in fear of their safety and be intimidated."
The Capitol Commission this week voted down two proposals to ban guns.