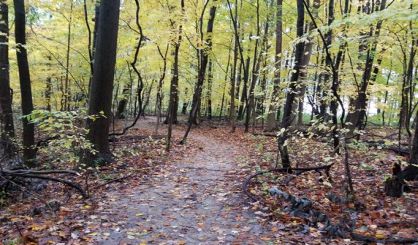 The Michigan Department of Natural Resources is inviting everyone to head to the great outdoors in the next week as it marks Michigan Trails Week from September 20 through September 27. The DNR's Dakota Hewlett tells WSJM News hiking, biking, or riding through the state's trail system is a safe way to occupy oneself during the pandemic.
"We've got 13,000 miles of state managed trails," Hewlett said. "That's a great array of opportunities for motorized, off-road vehicles, snowmobiles, to non-motorized, hiking, biking, and equestrian trails."
The DNR is also hosting the the Michigan Trails Week Challenge, inviting people to register online and then show the state how they're using the trails.
"At the end of the week, they'll go in and log their miles, how many miles they did on Michigan trails throughout the week, and then depending on how many miles you did, you'll get a certain amount of entries for prizes."
Hewlett says the amount of points you get will be based on whether you've been hiking, biking, riding, or kayaking. The DNR and the Michigan Trails and Greenways Alliance have set a collective statewide goal of 100,000 miles. You can find out more right here.