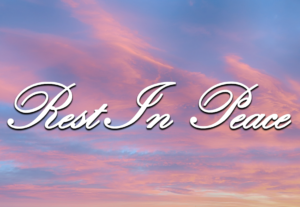 Lela Mae Fox, 66, beloved mother, sister, grandmother and great-grandmother who resided on Camden Street in South Bend, Indiana, passed away on Sunday, September 13, at Memorial Hospital, peacefully in her sleep.
Lela was born to Ethel Mae (Regans) Fox and Lewis Griffin on August 14, 1954 in Niles, Michigan.
She worked for Berrien Bus as a driver for many years. Lela loved to cook and truly loved time spent with her family.
She was preceded in death by her mother, Ethel Mae Fox; her father, Lewis Griffin; brothers, Ozylee Fox, Excel Fox and Walter Fox and one sister, Carrie Fox.
Lela will be lovingly remembered by her six children; daughters, Jessette Ross and Kela (Alexander) Asare ; sons, Lewis Smith, Kaloup (Deanna) Powers, Norfleet Powers Jr. and Jasen (Kiara) Powers; very special daughter-in love, Shalonda Howell; special nephew, James Bray; fourteen grandchildren and twenty-one great-grandchildren all of South Bend, Indiana.
Funeral services will be held at Mt. Calvary Baptist Church on Monday, September 21, 2020 at 12:00 p.m. with a time of visitation one hour prior, Pastor Bryant L. Bacon Sr. will be officiating.
An interment will follow at Silverbrook Cemetery.
Memorial contributions may be made to the family in care of Brown Funeral Home, 521 E. Main Street, Niles, Michigan 49120.
Memories of Lela may be sent to her family at www.BrownFuneralHomeNiles.com.
Arrangements have been entrusted to Brown Funeral Home & Cremation Services, Niles.
Posted On: Thursday, September 17, 2020 2:00 PM