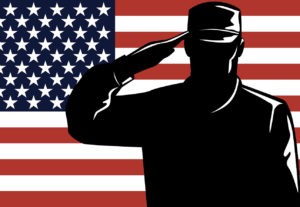 Richard "Dick" Frontczak, 92, of South Haven, passed away Thursday, April 16, 2020 at his home under hospice care. He was born March 2, 1928 to Jospeh and Mary (Sommers) Frontczak in Hartford, Michigan. Dick graduated from Hartford High School with the Class of 1946. He honorably served his country in the United States Army during World War II. He married Joyce Walma on December 15, 1978. Dick worked at Adams Electronics in Bangor, Lear in Grand Rapids, and the South Haven Rubber Company. After his retirement, Dick spent time on his farm growing peaches and asparagus. He enjoyed hunting, fishing, photography, and wine making.
He is survived by his wife of 41 years – Joyce Frontczak; children – Joe (Peggy) Frontczak of Watervliet, Mark (Jean) Frontczak of Bellingham, Washington, Eric Frontczak of Michigan, Michele (Modesto) Herweyer Santellan of Holland, and Laura (Darrell) Herweyer Couts of Redmond, Washington; grandchildren – Alan and Bret Marler, Katrina, Luke, and Ellie Frontczak, Ryan and Emily Santellan, and Kevin and Mark Couts; great grandchildren – Chase, Andrew, and Avery Marler, Alex and Taylor Marler, and Isla Frontczak; sister – Dolores (Karl) Yost of Scottsdale, Arizona.
Visitation will be held from 10:00 AM to 11:00 AM on Saturday, September 26, 2020 at the Filbrandt Family Funeral Home in South Haven. Memorial services will follow the visitation at 11:00 AM at the funeral home. In lieu of flowers, contributions may be made in Dick's memory to the Caring Circle Hospice at Home, 05055 Blue Star Highway, South Haven, Michigan 49090. 
Posted On: Wednesday, September 16, 2020 3:11 PM